Luxembourg's Prime Minister Xavier Bettel will reportedly wed his partner Gauthier Destenay next week.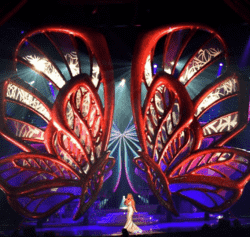 Mariah Carey kicked off her Las Vegas residency show last night…to mixed reviews. 

 Federal appeals court rules the NSA's bulk telephone data collection is illegal. "Judge Gerard E. Lynch, writing for a three judge panel of the Second Circuit Court of Appeals, said the program 'exceeds the scope of what Congress has authorized.' Lynch wrote that the text of the Patriot Act "cannot bear the weight the government asks us to assign to it, and that it does not authorize the telephone metadata program."

 The Incredible Hulk (Mark Ruffalo) comes to the defense of director Joss Whedon following his abrupt departure from Twitter. 

 In other Marvel-related news, it looks like Loki and Scarlet Witch are now hooking up. The cast of Captain America: Civil War has also been officially announced. 

 Boston Gay Men's Chorus to embark on historic Middle East tour next month. 

 Britain goes to the polls today in a dead heat political showdown. "Late polls showed Prime Minister David Cameron's Conservatives virtually tied with Ed Miliband's Labor Party, with neither major party able to command a majority of Parliament's 650 seats, resulting in what is known as a "hung Parliament."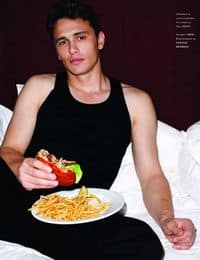 James Franco pens love letter to McDonald's. "All I know is that when I needed McDonald's, McDonald's was there for me."

 Salon's Simon Maloy on the GOP's gay marriage dilemma: fight, flee, or go crazy. "Gay marriage has become a battle that more and more Republicans are unwilling to fight with much enthusiasm. The candidates who seem willing to die on this hill are the ones who know that their appeal is largely restricted to the GOP's Christian, conservative base. So they're left to bang the lonely drum against gay marriage as the rest of the political world, and society, leaves them behind."

 Louis Tomlinson thanks his fans amid Twitter feud with former One Direction bandmate Zayn Malik. 

 Amazon drops "Boy" and "Girl" categories from toy listings. 

 Stephen Colbert has just funded every single South Carolina public school teacher's grant request. 

 Utah State University professor defends his decision to sign amicus brief against marriage equality. "You've got thousands of laws in states a well as the federal law," he said. "Everything would have to change, and what would have to happen logically is all the other things (including polygamy and polyandry) would have to be acceptable."

 NPH's upcoming variety show on NBC will be called Best Time Ever with Neil Patrick Harris. 

 Maryland cop charged with biting man's testicle during Cinco de Mayo brawl.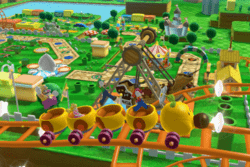 Everyone's favorite video game plumber Mario is headed to Universal's theme park. 

 The Economist explains how to count how many people are gay. "Progress has occurred with astounding speed; in the 1950s gay sex was illegal just about everywhere in the world. But despite these huge legal changes, it is hard to give a precise figure as to how many people will be affected. Why is it difficult to work out how many people are gay?"

 UKIP leader Nigel Farage accused of homophobia after 2001 'fags' joke at brother's wedding surfaces. 

 Sen. Elizabeth Warren and NYC Mayor Bill de Blasio co-author WaPo op-ed on "How to Revive the American Dream."

 Ricky Martin and his perfectly sculpted eyebrows hit the red carpet in Melbourne before a private concert. 

 One man's journey from closeted church boy to polygamous gay wedded bliss.