A judge has denied Guam Gov. Eddie Calvo's request to halt proceedings on the gay marriage lawsuit filed in federal court. 

  California Attorney General Kamala Harris has been given an extension to the deadline for processing the proposed "kill the gays" ballot initiative. 


  Is the alleged Dallas BBQ gay-basher gay himself? "I looked up the chair tosser's Facebook profile, and he is allegedly gay, gay, gay and pretty popular in the ballroom scene."

  Tom Hardy and Mel Gibson cozy up next to one another on the red carpet at last night's Mad Max: Fury Road premiere.

  Fox News continues to stoke fears that churches will soon be forced to recognize same-sex marriages. 

  Sam Smith to undergo surgery for vocal cord hemmorhage. "Smith, 22, told ABC News that a doctor advised he receive suspension microlaryngoscopy surgery. He is expected to make a full recovery and be back in six to eight weeks."

  Lindsey Graham says Mike Huckabee is wrong to urge prospective military recruits to wait until the end of President Obama's term to enlist. "I'm a military officer, I retire in a month or so, I'm not going to speak ill of the commander-in-chief in that regard. I will take issue with his policies, but military service is not about an individual, it's about a cause greater than yourself."

  Jennifer Aniston to star in the Mean Girls semi-spinoff Mean Moms.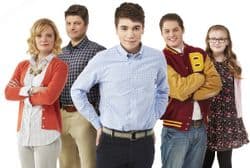 The Dan Savage produced ABC sitcom The Real O'Neals gets series order. "The O'Neals, about a family in the aftermath of a son comes out, had been an internal ABC favorite. Its fate was put into question when religious and conservative organizations started a campaign against the project over the involvement of outspoken gay activist Savage. The comedy was originally going to be based on his life growing up but that changed during the development of the pilot, with the story evolving in a different direction."

  The Arkansas Supreme Court ruled today that its current seven members should decide the new, secondary case created in April that challenges the state's ban on same-sex marriage.

  Is Hollywood shying away from remaking 1980s films led by women? 

  Yesterday's National Day of Prayer in D.C. unsurprisingly stoked fears of imminent marriage equality. "In one of many prayers at the four-hour gathering on Capitol Hill, Korean American Pastor Paul Han prayed that the justices will allow states to uphold traditional marriage. Evangelical broadcaster Dr. James Dobson said if the court doesn't, it will be "the death knell of religious liberty in America." He said churches might lose their tax exempt status if biblical standards of marriage are still taught from pulpits or in Sunday school."

  Mariah Carey partied with Chippendales last night in Vegas. 

  Japanese zoo apologizes for naming newborn monkey Charlotte following royal birth.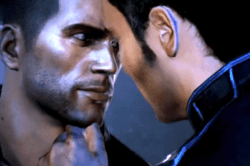 IGN's Naomi Kyle explains why video games will "change the world" for LGBT people.  "Soon video games may be the first place some people see someone like themselves and [those are going to be lifesaving moments]."

  Nebraska state senators get official wrestling names. 

  Rep. David Cicilline (D-RI) and other House members pen letter to World Bank president urging for new policies to "address discrimination against LGBT people." 

  Elizabeth Olsen thinks she "blew it" with an awkward encounter with Taylor Swift. 

  Will the "Christian case" for weed turn Texas green?