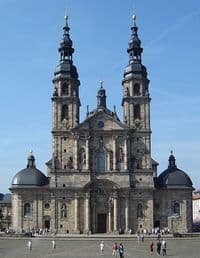 Germany's Roman Catholic Church has announced it will no longer automatically fire lay employees who divorce and remarry or enter into a civil union with someone of the same sex, Reunters reports:
"The new rule opens the way for decisions that do justice to the situations people live in," Alois Glueck, head of the lay Central Committee of German Catholics, said after the decision on new labor guidelines was announced on Tuesday.
Over two-thirds of Germany's 27 dioceses voted for the change, a Church spokesman said, indicating some opposition.
There is no worldwide Catholic policy on lay employees. German law allows churches to have their own labor rules that can override national guidelines.
But German courts have begun limiting the scope of Church labor laws and public opinion reacts badly when a Catholic hospital's head doctor is fired for remarrying or a teacher is sacked after her lesbian union is discovered.
Added Cologne Cardinal Rainer Woeliki: "The point is to limit the consequences of remarriage or a same-sex union to the most serious cases (that would) compromise the Church's integrity and credibility."