Aide to CA Attorney General and US Senate hopeful Kamala Harris along with 2 others accused of running "rogue police force" that has purportedly "exist[ed] for more than 3,000 years and [has] jurisdiction in 33 states and Mexico."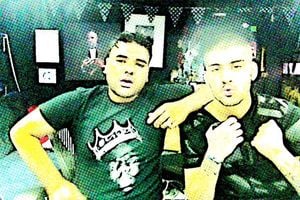 Zayn Malik and Louis Tomlinson are in a Twitter war that started with this pic. 

Germanwings co-pilot reportedly practiced crashing an airplane on a flight prior to his deadly descent in the French Alps.

Oregon's "Lost Lake" is getting a little more lost, disappearing through a 6 foot lava tube.

The face of homophobia: a Russian artist has taken homophobic tweets and paired them with cute selfies taken and shared by the anti-gay tweeters on social media. 

Acting lessons from Paul Rudd, Melissa Leo, and Malcolm McDowell as shared by fellow thespian David Dastmalchian.

Looks like another Indiana Jones sequel is in the works.

Tom Hardy talks about why he left Suicide Squad.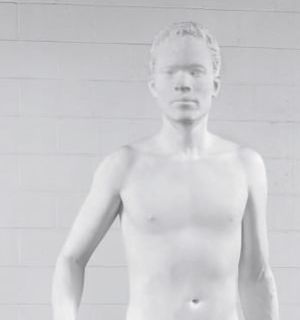 Naked Huck Finn and Jim statue causes controversy at The Whitney Museum in NYC.

Miley Cyrus founds The Happy Hippie foundation, "dedicated to fight the injustices faced by homeless youth, LGBT youth and other vulnerable populations."

Americans are more comfortable with a gay President than an evangelical President, poll finds.

The new line to the English throne with Princess Charlotte Elizabeth Diana added in.

Meanwhile, some conspiracy theorists believe Kate did not actually birth HRH.

Graham Norton thinks Eurovision will be "quite straight" this year.

Oculus Rift reportedly coming in early 2016.

Evangelical Church leader claims same-sex marriage will be the end of newborn children.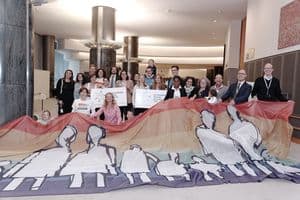 International Family Equality Day celebrated for first time at European Parliament.

Two remixes now available for Adam Lambert's 'Ghost Town.'

The best response yet to the federal lawsuit naming all homosexuals as defendants: "Brian and I will be liquidating our assets in preparation for a certain loss. We anticipate the restitution ordered to this woman will take us down to our very last penny. In the meantime, our fear is so great we have ceased and desisted being homosexual."

Joss Whedon has departed Twitter. And militant feminists were not to blame.

Australian Prime Minister responds to controversy surrounding snub of diplomat's gay partner: "No. Look, I'm the prime minister and I don't normally concern myself with trivia," Abbott told reporters. "My understanding is that there was some issue at the level of junior officials and I don't concern myself with these things."

Pope Francis warns, "Family is threatened by growing efforts on the part of some to redefine the very institution of marriage, by relativism, by the culture of the ephemeral, by a lack of openness to life."