Martin O'Malley preps his 2016 campaign. "In a series of conference calls on Thursday night, he rallied his supporters and reiterated what has long been a message for the candidate-in-waiting: that the country needs new, forward-looking leadership with progressive values."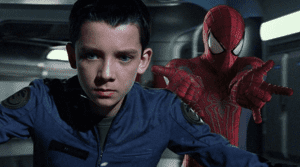 Hugo and Ender's Game actor Asa Butterfield in talks to play Marvel's new Spider-Man. 

 Bill Cosby sits down with ABC News for a confusing interview about his sexual assault allegations.

 Labor union claims Amtrak engineer Brandon Bostian was likely tired due to the company's cost-driven schedule change. 

 Hillary Clinton pens letter to the lesbian couple featured in her campaign announcement video. 

 A Scottish mother has been found guilty of duping her former partner into thinking she had an abortion in order to give his child to her gay friend. 

 Will Jake Gyllenhaal receive a Best Actor nomination for his upcoming role in Southpaw?

 Brittney Griner and wife Glory Johnson have been suspended for seven WNBA games for last month's domestic violence incident.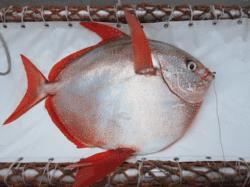 Meet the opah, the first warm-blooded fish. 

 Investors eyeing Netflix deal in China. 

 NASA scientists warn Antarctic ice shelf "is likely to disintegrate completely before the end of the decade."

 Anti-LGBT groups claim Girl Scouts are running a "dangerous" "social engineering experiment on children."

 Howard Dean zings Chris Christie with his signature scream. 

 Zachary Quinto and boyfriend Miles McMillan are two NYC peas in a pod. 

 Rick Perry will announce his presidential plans on June 4.

 What's going on at Silver Lake's shuttered gay bar MJ's?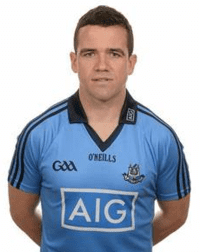 Gaelic footballer Ger Brennan pens explanation on why he's voting "No" in the upcoming marriage referendum. "I very nearly decided not to write this piece. I know I'll be targeted for it and labeled for it. It would have been easier to keep my mouth shut and not rock the boat. But I'm sick of the accusations being flung around that if you vote 'No' you are homophobic. I know I'm not homophobic; my gay friends and family can attest to that. I am voting "No" because I don't want our Constitution to deny that it is a good thing for a child to have a mother and a father."

 Husband and wife face off in city council race in Bremerton, Washington. 

 Madonna makes Billboard history with 45th #1 song "Ghosttown"

 Mad Max: Fury Road stars Tom Hardy, Charlize Theron and Nicholas Hoult bring the beauty to Cannes Film Festival. 

 Denver zoo penguins go "extinct" for Endangered Species Day.