After 13 years and 15 seasons, American Idol is coming to a close.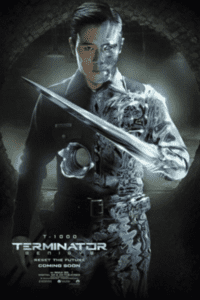 New Terminator: Genisys posters unveiled. 

 Former Texas Gov. Rick Perry gives voters a good reason not to elect him in 2016. "Something I want you all to think about is that the next president of the United States, whoever that individual may be, could choose up to three, maybe even four members of the Supreme Court. Now this isn't about who's going to be the president of the United States for just the next four years. This could be about individuals who have an impact on you, your children, and even our grandchildren. That's the weight of what this election is really about."

 Glee's Lea Michele pays tribute to Cory Monteith on what would have been his 33rd birthday.

 Mad Max: Fury Road early reviews: a masterpiece of blockbuster madness. 

 A very special Happy Mother's Day to the Air Canada passenger who gave birth aboard a trans-Pacific flight on Sunday. 

 Morgan Freeman defends his marijuana use in an interview with The Daily Beast. "How do I take it? However it comes! I'll eat it, drink it, smoke it, snort it! This movement is really a long time coming, and it's getting legs—longer legs. Now, the thrust is understanding that alcohol has no real medicinal use. Maybe if you have one drink it'll quiet you down, but two or three and you're f–ked."

 George and Amal Clooney show off their timeless beauty at the world premiere of Disney's Tommorwland.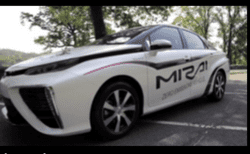 Test-driving Toyota's new hydrogen-fueled car that Tesla CEO Elon Musk called "bulls–t".

 Bobbi Kristina Brown's condition hasn't progressed "at all" according to her grandmother Cissy Houston. Brown was placed in a medically induced coma after being found face-down in a bathtub at her Georgia home back in January. 

 Bruce Jenner reportedly "in seventh heaven" about sharing his transition story. 

 Kendrick Lamar and Lena Denham join the growing cast of Taylor Swift's "Bad Blood" music video. 

 Camera crew catches incredibly close encounter with great white shark near Australia's Neptune Islands.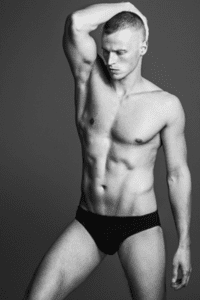 George Zimmerman involved in a shooting in Lake Mary, Florida. 

 Male model Monday: Lars Burmeister. 

 Bernie Sanders, pledging to keep money in politics a central issue in his campaign, says he won't get involved with any super PACs supporting his White House bid. 

 Raven-Symoné speaks out on Miley Cyrus not wanting to label her sexuality. "I said it first!"

 A letter to all the moms out there who accept their LGBT children. "Where would I be without my mother's acceptance? My mother, who pulled me out of the middle school where I was being bullied and said, "I'll homeschool you if I have to." My mother, who would watch Project Runway with me when I was a kid and never thought anything of it. My mother, who always, always, always told me, "Don't let anyone in the world make you feel less-than."