Ireland's Taoiseach Enda Kenny reveals a member of his extended family is gay.

 The UK now has more openly gay lawmakers than any other country.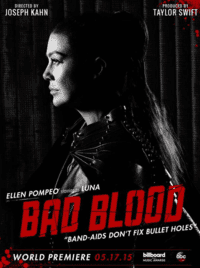 Check out the full collection of character posters for Taylor Swift's upcoming "Bad Blood" music video.

 NYT reporter Linda Greenhouse on the morning after the same-sex marriage decision. "Conservative Christians, claiming victimization by the onrushing tide of marriage equality, aren't like to be deterred in their quest for the right to withhold goods and services from same-sex couples. Indiana's retreat last month, under pressure from some leading corporations, from a law that would have given businesses a religious excuse for discriminating was a setback for the Christian right, but a relatively minor one."

 First on-set photos of Chris Evans in Captain America: Civil War released.

 John Boehner rips reporter over suggested link between Amtrak funding and crash. 

 Former ambassador to the UN John Bolton has announced he will not run for the GOP presidential nomination in 2016. 

 After 26 seasons on the show, prolific voice actor Harry Shearer is leaving The Simpsons. Some of Shearer's best known characters include Principal Skinner, Ned Flanders, Arnold Schwarzenegger, Mr. Burns, and Scratchy. 

 Bono speaks out in favor of marriage equality in Ireland. "[Marriage] is owned by the people. They can decide. It is not a religious institution."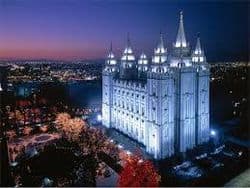 HRC condemns Mormon support of the upcoming Salt Lake City conference of the virulently anti-LGBT World Confress of Families (WCF). "There's a global network of anti-LGBT extremists who work tirelessly to put the lives of LGBT people around the world at risk, and the World Congress of Families is its nerve center" said HRC Global Director Ty Cobb. "By associating with WCF, Governor Herbert and the Church of Jesus Christ of Latter-day Saints are sending a dangerous and deeply harmful message to LGBT people and their families, and are endorsing the exportation of anti-LGBT hatred abroad. 

 The Guardian looks at what would happen should Britain leave the European Union. 

 Taiwan's Kaohsiung municipality mulling whether to record LGBT families in the household registration system. 

 Johnny Depp's yorkies Boo and Pistol are in mortal danger after Depp ignored quarantine laws and smuggled them into Australia.  

 Why conservatives are wrong when they say marriage has always been between a man and a woman. "According to marriage historian Stephanie Coontz, most Romans largely found same-sex marriage repugnant because "no real man would ever agree to play the subordinate role demanded of a Roman wife." Similarly, some West African societies have allowed women to have "female husbands" — in which any subsequent children of the "female wife" were regarded as descendants and heirs of the "female husband." And some Native American societies made a sharp distinction between "woman's work" and "man's work," allowing same-sex marriages where two gender roles were represented. In fact, according to Coontz, such marriages would not have even been considered "homosexual."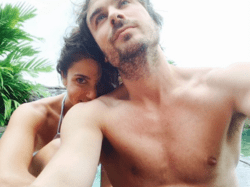 WATCH: Stowaway sea lion surprises sailor.

 The problem with honoring Harriet Tubman on the $20 bill.  

 Shirtless Ian Somerhalder soaks up some sun with wife Nikki Reed in Costa Rica. 

 Natalie Portman to play first lady Jackie Kennedy in a new film about the first four days after the JFK assassination.

 Fox News blurs out the breasts on a record breaking Pablo Picasso painting. 

 Julia Roberts shares a final kiss with Late Show host David Letterman.