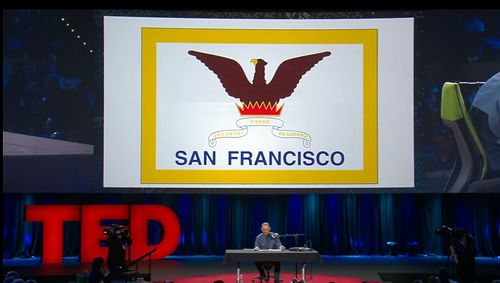 100-percent of people care about flags, even if they don't think that they do.
So says radio host Roman Mars, the producer of 99% Invisible (the highest-funded journalism Kickstarter project ever), who appeared at this year's TED conference in Vancouver and dropped a design-centric talk on vexillology that will make you look at the banners waving on your local police stations and city halls in a new way.
In a brief 18 minutes you'll realize why the flags of Chicago and Amsterdam are so wonderful, and the flags of San Francisco, Milwaukee, and many other municipalities around the nation are so tragic.
City flags need a better rap, Mars argues, and it's time to do something about it.
Watch, AFTER THE JUMP…