Only portrait of William Shakespeare created during his lifetime shows the bard to be something of a hunk.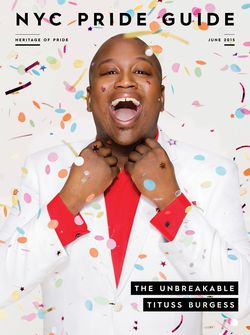 Check out the official Pride Guide to NYC Pride 2015 HERE.

Sen. Claire McCaskill was none too pleased with Sunday night's Game of Thrones.

Chris Pratt covers GQ.

Apparently, the Cannes red carpet has a very strict dress code when it comes to shoes for women.

Bill Clinton and Barack Obama shared a delightful bit of repartee over Twitter yesterday.

Others meanwhile took a different tone towards the President's arrival in the Twitter-sphere.

Godmother of performance art Marina Abramović has some bad blood with Jay Z.

The New Kids on the Block are looking ripped.

Some questions about what the Billboard Music Awards may, er, resemble. Allegedly.

The Mad Max sequel to be titled, The Wasteland, according to George Miller.

Taylor Lautner's BBC series Cuckoo gets renewed for season 3.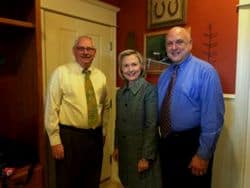 The sisters Kardashian and Jenner show support for father Bruce after docu-series on his transition airs.

Hillary Clinton visits one of the first gay couples to get married in Iowa.

John Oliver has a fan-fiction script for Sex and the City 3.

Jackie Kennedy passed away 21 years ago today.

Beau Biden, son to Vice President Joe Biden, has been hospitalized with an undisclosed illness.

Help support marriage equality in Ireland by joining the Yes Campaign's Thunderclap.

Los Angeles, CA has voted to up its minimum wage to $15 an hour.

The Air Force's "Secret Space Plane" headed into space again later this week: "The Air Force space plane is actually called the X-37B Orbital Test Vehicle. This is the fourth mission for the plane. It looks like a small space shuttle, but it doesn't have a crew. It can stay in space for years at a time. The last mission ended in October 2014 after 674 days in orbit. The plane is controlled like a drone and lands like an airplane. The media nicknamed it the "secret space plane" because the Air Force won't say much about what it does once it gets into space."