LA's earthquake expert live-tweets the premiere of San Andreas and it's spectacular.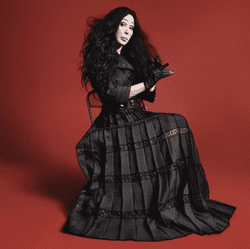 Cher will be the face of Marc Jacobs' latest campaign.

Air France plane narrowly misses an African volcano: "An automatic "pull up" alarm went off when the plane, travelling from Malabo, the capital of Equatorial Guinea, to Douala, Cameroon's largest city on 2 May, diverted from its normal route "to avoid storms", the BEA accident investigators said. That manoeuvre had put it on course to hit the 4,040m (13,255ft) Mount Cameroon, before the alarm prompted the pilots to swiftly gain altitude and miss the mountain."

David Gandy gets wet modeling his swimwear line. 

More predictions of end times as a result of Ireland's victory for Satan. 
Hundreds evacuated after massive flooding hits Texas leaving at least 15 dead.

Indiana has spent somewhere between $1.4 and $2 million defending its same-sex marriage ban.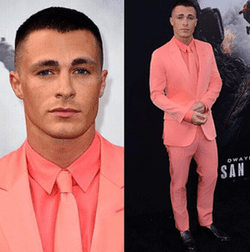 Colton Haynes is ready for spring on the red carpet.

More challenges for immigration reform.

NYT's Frank Bruni on Catholics and same-sex marriage: "Take a look at this list of countries: Belgium, Canada, Spain, Argentina, Portugal, Brazil, France, Uruguay, Luxembourg and Ireland. Name two things that they have in common. They don't share a continent, obviously. Or a language. But in all of them, the Roman Catholic Church has more adherents, at least nominally, than any other religious denomination does. And all of them belong to the vanguard of 20 nations that have decided to make same-sex marriage legal."

Jenny Lewis' new music video is a tribute to Troop Beverly Hills and Golden Girls. 

The world's most popular computer game, 'League of Legends', has introduced new safeguards to battle abusive harassment: "If a player shows excessive hate speech (homophobia, sexism, racism, death threats, so on) the system might hand out a permanent ban to the player."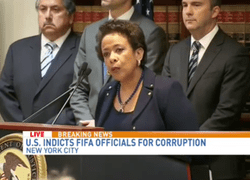 Jeff Goldblum snaps a selfie on the set of Independence Day 2.

A look at the plight of transgender indigenous Australians.

7 FIFA officials arrested in Switzerland as U.S. Attorney General Loretta Lynch announces sweeping investigation into the organization with unprecedented allegations of corruption: "The Justice Department, F.B.I. and I.R.S. described soccer's governing body in terms normally reserved for Mafia families and drug cartels, saying that top officials treated FIFA business decisions as chits to be traded for personal wealth. One soccer official took in more than $10 million in bribes, Attorney General Loretta E. Lynch said."

Young conservatives are pushing GOP towards 'tolerance' on LGBT issues.

First documentary ever aired on homosexuality, The Rejected, is now online after many thought it was lost forever.