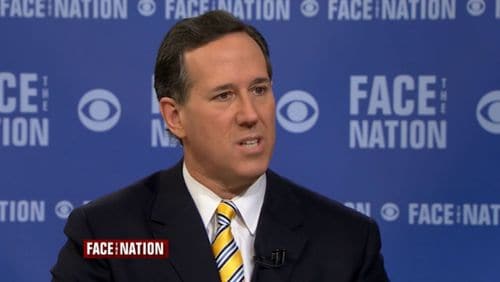 Rick Santorum is trying his best to clear the air about his position on trans issues after raising eyebrows while discussing Bruce Jenner coming out as transgender earlier this month. 
Said Santorum at the GOP convention in South Carolina:
"If he says he's a woman, then he's a woman…My responsibility as a human being is to love and accept everybody. Not to criticize people for who they are. I can criticize, and I do, for what people do, for their behavior. But as far as for who they are, you have to respect everybody, and these are obviously complex issues for businesses, for society, and I think we have to look at it in a way that is compassionate and respectful of everybody."
Shortly after making the comments, Santorum wrote on Facebook:
Many of you may have read a story published by the website BuzzFeed where I was asked for my thoughts regarding Bruce…

Posted by Rick Santorum on Sunday, May 3, 2015
To be fair, the longtime LGBT foe's seemingly compassionate response did raise some interesting questions. For example, if he does truly accept Jenner's gender identity and Jenner goes on to wed another woman, will the former senator then support Jenner's same-sex marriage? 
This past Tuesday while in an interview with a local New Hampshire radio station, Santorum further sought to clarify his comments: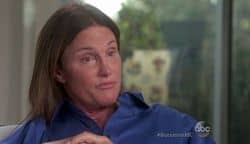 "If Bruce Jenner says he's woman then I'm not gonna argue with him. I know what obviously and biologically he is. That doesn't change by himself identifying himself. His genetics and DNA isn't changing, but out of respect, as you said, I'm not gonna argue if Bruce Jenner's a woman with Bruce Jenner. I'm gonna treat him with dignity and respect and that's what I said."
Carful Rick, don't want to alienate your supporters with all this talk of "dignity and respect" for trans folks. Why not sprinkle in a bestiality or incest comparison just to be safe?
Listen, AFTER THE JUMP…
[h/t BuzzFeed]