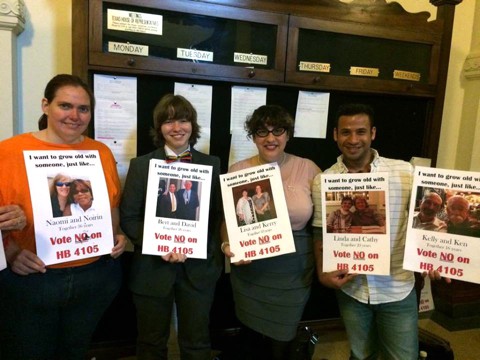 Democrats in the Texas House are confident they can run out the clock on a bill aimed at undermining a U.S. Supreme Court ruling in favor of same-sex marriage. 
The deadline for the bill to be considered by the House is midnight Thursday, and it remains buried beneath other business on the chamber's calendar. But the author of the measure, GOP Rep. Cecil Bell, says he still thinks it will come up for a vote. The Austin American Statesman reports: 
Bell said he expects Democratic efforts to derail his bill to fail. "We are cognizant of the things you can do to move it along" to a vote, he said. "I'm highly confident that we will get there."

But Rep. Terry Canales, D-Edinburg, said Democrats are energized to deny HB 4105 a vote before Thursday's midnight deadline, which would kill all bills that haven't received an initial vote on the House floor.

"We're not going to see a vote," Canales said. "If we do, I would be pretty amazed."
On Wednesday, two major corporations — Celanese and Dell — came out against Bell's House Bill 4105, which would prohibit state and local employees from issuing or recognizing marriage licenses, regardless of any court order.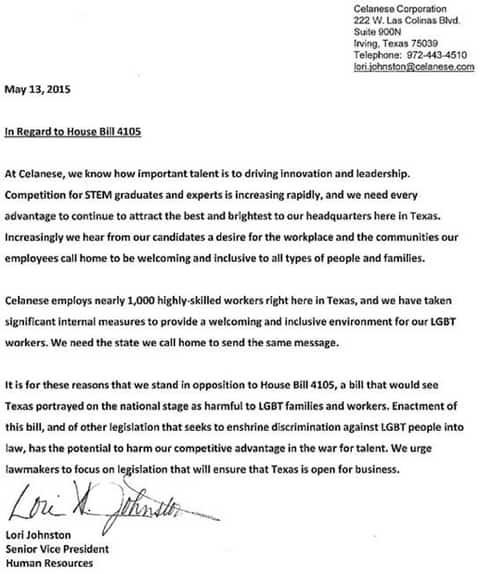 Dell statement on proposed bill HB 4105 pic.twitter.com/chAfocTcSN

— Ryan Ruggiero (@RyanRuggiero) May 13, 2015
The House convenes at 9 a.m. Central this morning and likely will go until midnight. You can watch the proceedings here. 
Previously, "Texas Attorney General Ken Paxton Defends Disgusting Anti-Marriage Equality Bills on CNN" [tlrd]