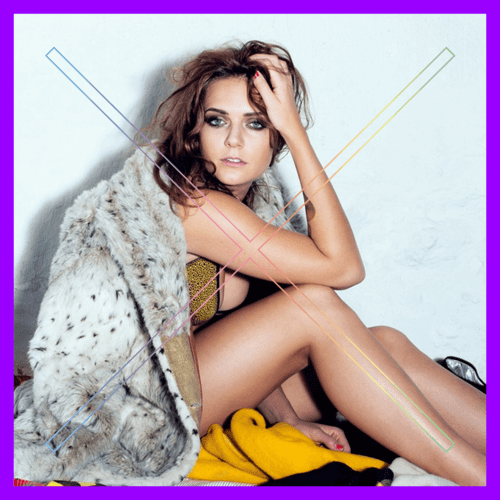 BY OCCUPY THE DISCO / JOSH APPELBAUM
Tove Lo: 'Talking Body (Jax Jones Remix)'
Swedish electro pop singer Tove Lo says her biggest influences are Robyn, Charlotte Gainsbourg, and Lykke Li, and at this juncture she's poised to be just as successful as them.  Her album Queen of The Clouds was released last September and climbed up to #14 on the Billboard 200 chart.  'Talking Body' is the second off of the album, originally released in mid January.
The original version of 'Talking Body' is a great electro infused pop song, but what was missing was a catchier, more present dance backing. This week British producer
Jax Jones
, who you probably remember from last summer's smash, '
I Got U
,' released his official remix for Tove's hit track. Jones adds in the little bits and pieces that were missing from the original to make it a serious dance floor contender. It has all of the makings for a "
song of the summer
" – a great beat, catchy vocals, fun, sexually driven lyrics – and gets my vote.
House your body some more, AFTER THE JUMP…
Hungarian DJ and producer Opolopo has an excellent new two track release on Joey Negro's Z Records, The Best/Get On Up.  The first track, 'The Best (Club Mix),' is a funky, upbeat track with superb vocals from house music singer and producers Colonel Red.  

Groove Armada are a duo that continually refine their sound into different genres, managing to be a rare electronic act who can be counted on for a new sound with every release.  Their latest is a hybrid album and remix album on Moda Black Records called Little Black Book, and 'Alright' is the first teaser release for this massive effort.

In my last column I shared a remix by Luke Million, and this week he treats us to a new single along with vocalist Jesse Davidson.  'Fear The Night' is a synth-heavy electronic track that takes some serious cues from 80's nu-wave. 

Parisian producer Kartell teamed up with Atlanta R&B singer J-Rican for a beautiful, blissful track called 'All I Have,' which acts as the first single off of Kartell's upcoming Tender Games EP.  This smooth track is certainly enough to get the under-the-radar vocalist signed to a U.S. record label.

Landis LaPace isn't even 18 years old yet, but the native Floridian has already scored his first record deal with Berlin-based label This Ain't Bristol.  His first release, 'Surrender,' is a banging late night tech house track that shows production prowess far beyond his contemporaries who have years of experience on him.

Brooklyn's own In Flagranti take their inspiration from the cosmic disco scene of the early 80's in Italy, and have been making music since 1996.  Their latest is 'As Fast As I Can,' self-described as some "vintage slow sleaze." It fits that bill, and definitely making it onto my poolside playlists for the summer. 

Speaking of poolside hits, record label Whiskey Pickle can always be counted on for some chilled out vibes.  Label mate Matteo has teamed up with J. Burnside for the deep and sexy 'Lust.'
 This weekend in NYC: Paradisco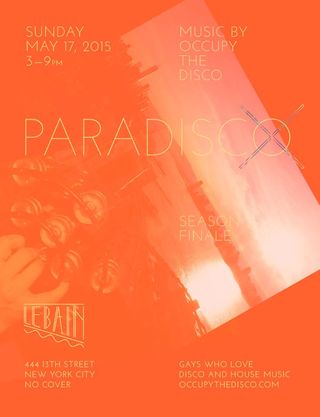 Our weekly disco tea dance comes to a close for the summer season this Sunday at Le Bain at The Standard, Highline in NYC. Come catch the best views of the city from inside or on the roof, and enjoy some daytime disco and house music, much of which you hear right here on Towleroad.   Come early to avoid lines – 3 to 9pm, 444 W 13th St. RSVP for the event here.


The OXD Mirror is a weekly music column brought to you by the boys of OCCUPY THE DISCO (OXD), a New York City based collective created by three music lovers, Ru Bhatt, Josh Appelbaum, and Tad Haes, who want to share their love for disco, house and dance music with the world.   
OCCUPY THE DISCO (OXD) curates and recommends music events to the gay community in NYC—in an effort to move the focus of the nightlife scene beyond the promoter and venue and to the music itself. OXD's goal is to educate, entertain, engage and empower the gay audience to reclaim their ability to question and experience the unknown. The OXD Mirror will serve to showcase tunes that are definitely off-the-beaten-path but rightfully deserve the attention of the gay ear.