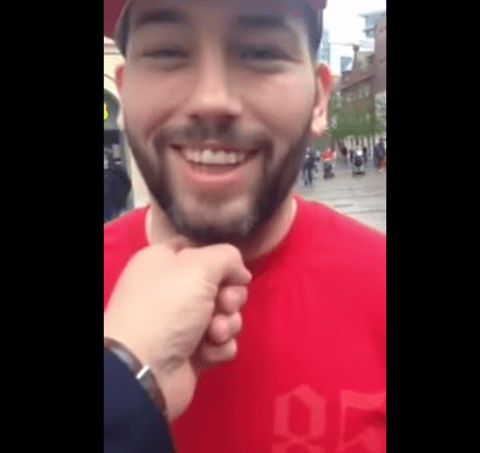 It's hard to say what is the most entertaining part of this video. It could be the conceit itself, a man going around tickling Irishmen's beards. Or perhaps it's the way in which the tickler films his finger roaming the streets like a predatory tickle monster looking for fresh down to pillage. Or, for those of us States-side, perhaps the best things about this clip is hearing outraged reactions laced with Irish accents when strangers are forced to contend with the Jaws-like tickle finger against their wills. Peep the video, and decide for yourself.
Tickle, wickle, wickles await you, AFTER THE JUMP…
N.B.: The tickler might also be well-advised to invest in some hand sanitizer if one recent study proves true.