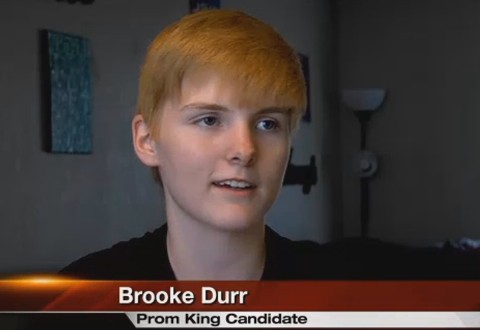 Texas Republican lawmakers may want to turn back the clock on gay rights, but LGBTQ high school students in the Lone Star State are overcoming resistance from school administrators to move equality forward.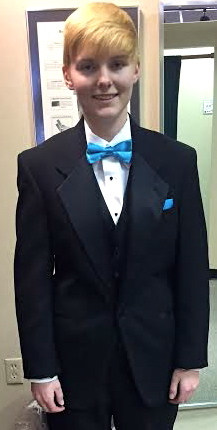 In ultraconservative Amarillo, a female student recently won the right to run for prom king after initially being denied. Officials at Richard Milburn Academy reconsidered their decision in response to an outcry from students who supported 17-year-old Brooke Durr's candidacy. NewsChannel10.com reports: 
Durr is on the ballot now, but she almost was not. The school's director originally took away her nomination, saying only males could be king.

"What happened to me was really, really awful because I was like, why would she do this to me? I don't want anyone to feel like they are worthless like I did at first," said Durr. … 

Brooke hopes her experience will set a precedent for the future. "Discrimination really does happen and I don't think it was fair. I know that I got back on the ballot and I got what I want, but I was scared for the years afterwards that there would be discrimination."
Meanwhile, in San Antonio, a female student at Southwest High School sported a tuxedo at her prom this weekend after initially being told she had to wear a dress or women's suit. Samantha Amelle Lopez, 18, enlisted the help of LGBT advocates to convince Principal Paul V. Black to change the rule, which clearly ran afoul of federal law.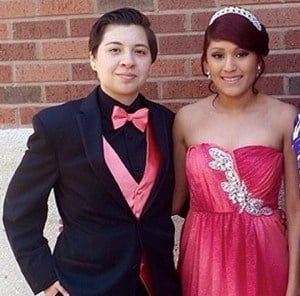 Lopez (shown with her date at right) also had the strong support of her mother, Patricia Olivo, who says she's a model student and the only bullying she's ever faced has come from teachers and staff members. 
OutInSA.com reports: 
On April 29, just three days before the prom, Principal Black phoned Olivo to tell her the school had changed the dress code and Samantha could wear a tuxedo to the prom. … 

Olivo says her daughter was overjoyed by the decision, adding that the only downside was the school did not share their decision with the student body. As a result, some lesbian students who had hoped to wear tuxedos to the prom ended up attending in dresses because the school never let them know the rule had changed.
Watch NewsChannel10.com's report on Durr's campaign for prom king, AFTER THE JUMP …