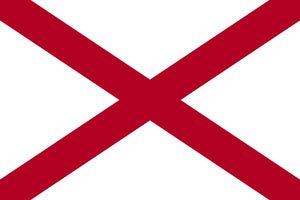 With just four days remaining in Alabama's legislative session, the state senate has passed a bill that, if enacted, would get Alabama out of the business of issuing marriage licenses. The move is a pre-emptive strike of sorts meant to ward off a potential ruling from the U.S. Supreme Court that could legalize same-sex marriage nation-wide. While that ruling is expected any day, Alabama's House of Representatives has yet to vote on the proposed bill.
Attorney Jake Watson explains, "[SB377] does away with [marriage licenses] and requires parties to enter into a contract and file it at the courthouse, as I understand it." […]
Watson continues, "It really does away with the traditional sense of a marriage certificate and what we've been dealing with in Alabama as far as marriage certificates for more than a hundred years, I believe."
The bill itself disposes of marriage certificates and replaces them with a contract that you file with the probate judge.
But that could add confusion for all kinds of folks who rely on marriage to prove a link to the federal government, insurance companies or anyone else. Plus it would put up another barrier for same-sex marriage.
Watson elaborates, "A statement that the parties are legally authorized to be married, that's going to be the catch. What is legally authorized to be married? Under the State of Alabama Law, that would not include same-sex marriage."
Watch a news report on the proposed bill, AFTER THE JUMP…