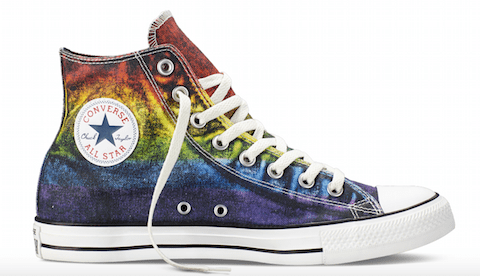 Converse is following on the heels of Adidas, releasing three pride-themed Chuck Taylor All Stars to celebrate pride events around the world this month. Two of the shoe designs are dedicated to New York and San Francisco pride, with a skyscraper (what appears to be the Empire State Building) adorning the New York shoe and a shimmery, glam design for the San Francisco shoe. Check out the designs, AFTER THE JUMP… and see how they stack up to Adidas' pride line.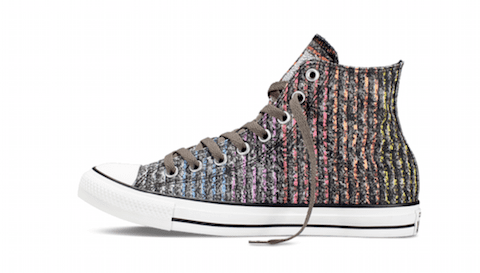 The San Francisco Pride shoe, above.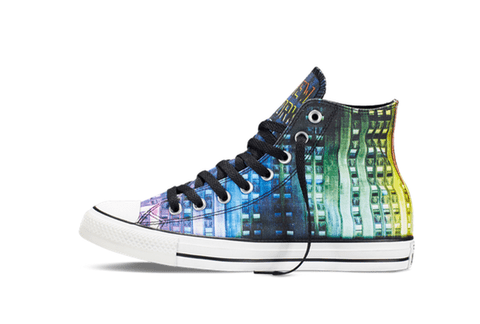 The New York Pride shoe, above.