An Arkansas county judge ruled Tuesday that the state must recognize over 500 same-sex marriages that took place last year after another judge struck down the state's ban on same-sex marriage. This latest ruling will allow those couples to have access to benefits they've previously been denied while the state Supreme Court reviews the lower court's decision.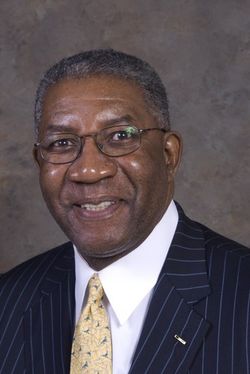 Pulaski County Circuit Judge Wendell Griffen validated marriage licenses that were issued to same-sex couples after another judge struck down the state's gay marriage ban. The state Supreme Court halted the distribution of marriage licenses to gay couples after a week in May 2014 and is considering the appeal over a voter-approved same-sex marriage ban.
Some of the same-sex couples who married in Arkansas last year filed a lawsuit in February alleging that the state was violating their rights by not recognizing the unions. Griffen's ruling means the couples can file taxes jointly, appear jointly on a child's birth certificate, enroll together on state health insurance plans and even file for divorce.
Griffen was among a number of people who presided over same-sex marriage ceremonies in May 2014.
Freedom to Marry congratulated the 500 plus Arkansas couples who are now "getting the respect they deserve" and further "urge[d] the United States Supreme Court to ensure that all loving, committed couples are also afforded this right." The Supreme Court is expected to decide by the end of the month whether a constitutional right to marriage exists.