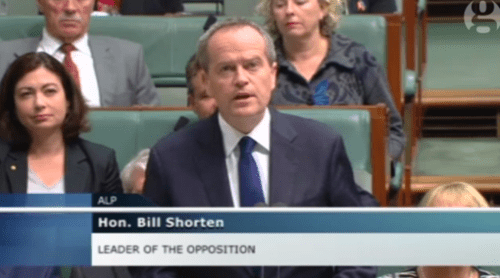 Hoping to capitalize on Ireland's momentous vote on marriage equality, the leader of Australia's opposition party has introduced a bill to legalize same-sex marriage, Reunters reports:
Labor Party leader Bill Shorten introduced the bill in the government-dominated lower house of parliament despite opposition from conservative Prime Minister Tony Abbott, who is not expected to allow it to come up for a vote.
The proposal, the first by a leader of a major Australian political party, added to pressure on the government to allow a vote sooner rather than later.
"The laws of our nation should give us hope. Our laws should tell our children what we believe. Our laws should tell strangers who Australians are," Shorten told parliament, where government benches were noticeably empty.
"It is time," he said, to resounding applause from the chamber's visitors gallery.
But as Australia's 9 News notes, any debate over the new bill will take a backseat to Prime Minister Tony Abbott's budget plans.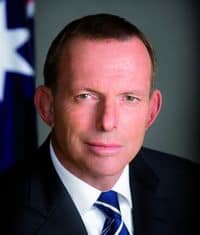 "I accept that same-sex marriage is a significant issue," he told reporters in Canberra.
"But frankly, this government's absolute fundamental priority … is the small business budget boost."
With the government in control of the lower house and its selection committee, it's unlikely there will be any time for a parliamentary debate before the winter break in late June.
Mr Shorten's bill might not even get to a debate as Mr Abbott has previously said the Liberal party room won't discuss the issue until closer to a vote on a suitable bill owned by the whole parliament rather than by one political party.
Abbott has somewhat softened his opposition to marriage equality in recent weeks, saying that any decision should be "owned by the whole parliament." 
Watch Shorten introduce his bill, AFTER THE JUMP…