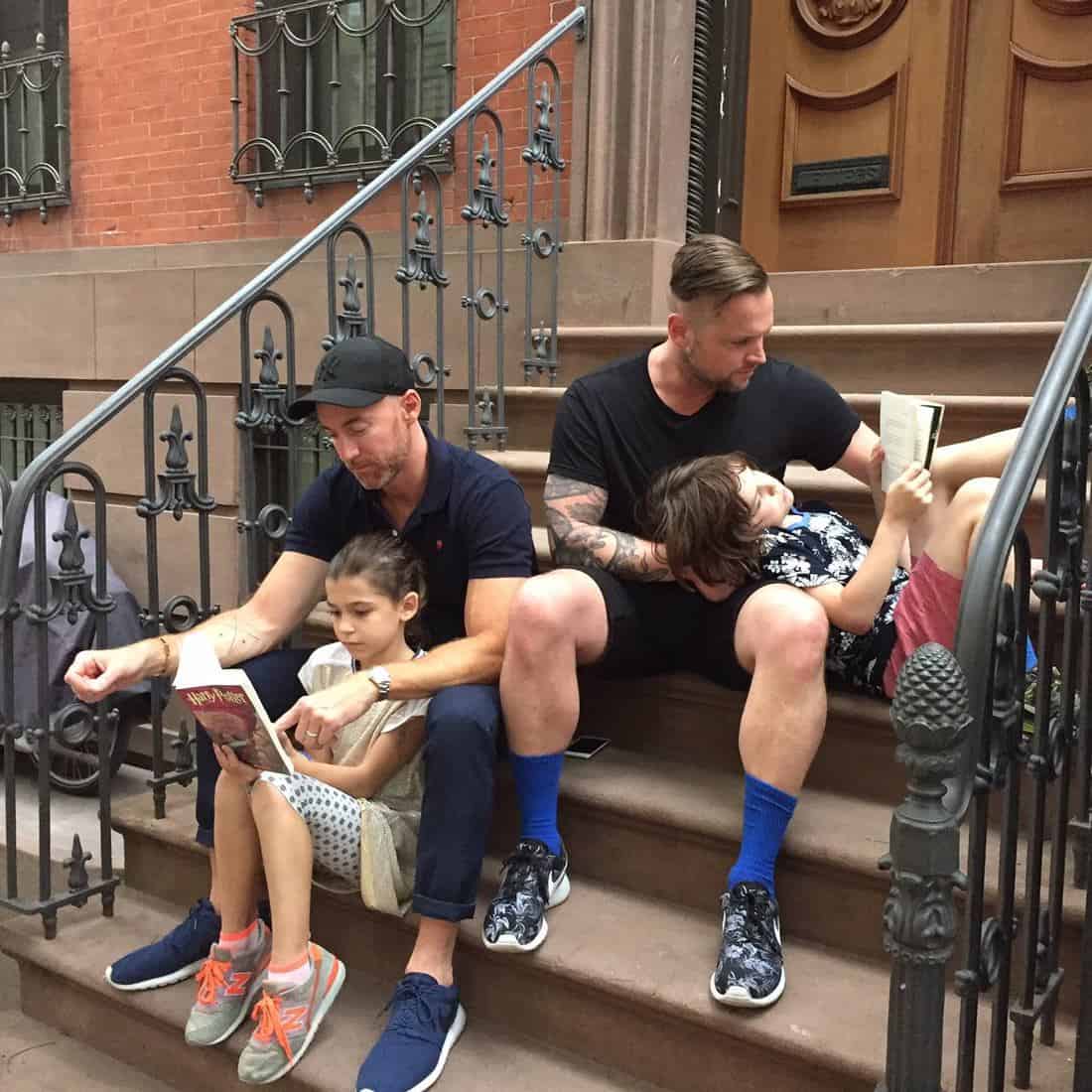 Earlier this year, we told you about Hot Dudes Reading, a new Instagram account that celebrates hot and well-read men seen in and around New York City. Formed by a group of twenty and thirty-somethings, the collective has just posted a new photo perfect for Father's Day.
The latest snap (above) from HDR shows two hot gay dads reading with their kids on a front stoop in the West Village. HDR captioned the picture,
It's Sunday, so I'm taking a break from prospecting for baby daddies to hang out with the real deal. Seeing these two proud poppas reading with their adorable brood is making me reminisce about my own dear old dad. Despite his constant cringing over my fairly innocent, but very public fantasies, I'm still the apple of his eye. Love you dad and all the other dads out there today. #NowPleaseSendMoney #ImBrokeAF #LikeForReal #HappyFathersDay #HappyPride #HotDadsReading
#HappyFathersDay and #Happy Pride indeed.