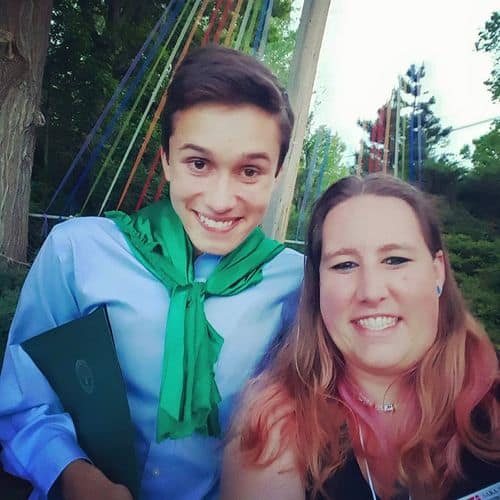 (Photo via Facebook)
Longmont, Colorado valedictorian Evan Young, who was banned from reading his graduation speech at his high school ceremony due to the school administration's objection to Young disclosing in the speech that he's gay, read his speech at Out Boulder's awards ceremony yesterday reports Daily Camera.
Young's high school principal, BJ Buchmann, prevented Young from reading his speech at his May 16 ceremony because the reveal that Young is gay in the speech somehow conflicted with the school's "mission," to "protect the solemnity of the evening."
Young recited his speech at the Out Boulder ceremony, while donning a green cape to add some free-spirited flourish, and expounded upon why he shouldn't have to apologize for who he is and that he expects classmates to overlook differences as they have done in the past.
Watch Young's moving speech, AFTER THE JUMP…
Young has since received commendations by state Rep. Jonathan Singer, D-Longmont, and U.S. Rep. Jared Polis, D-Boulder, with Polis announcing that he wants to "make sure this is the last time somebody like Evan will have to go through what he had to go through." Out Boulder's Executive Director Mardi Moore said Young only agreed to go public with the issue because he wanted to support the LGBT community and push his school toward tolerance.