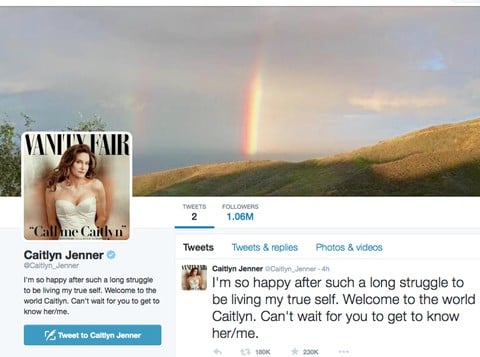 Caitlyn Jenner amassed 1 million followers on Twitter in a record four hours and three minutes, beating the previous record set when President Obama joined the social media network in May, according to The Hollywood Reporter:
"Since she joined, there have been over 1.5 million Tweets about Caitlyn Jenner, including an outpouring of support from users," a rep for Twitter told The Hollywood Reporter…Obama set the previous record in May 18, reaching 1 million followers in approximately 4.5 hours. Before Obama, the Guinness World Record had been held by Robert Downey Jr., who reached 1 million followers in 23 hours and 22 minutes in 2014.
Twitter also released a visualization chart (below) detailing how the data on Jenner spread.