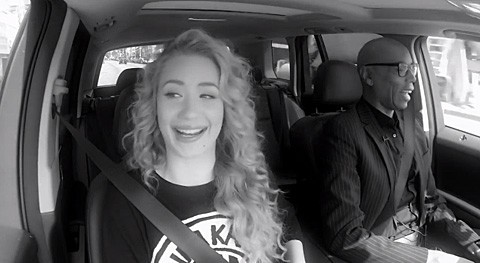 Rapper Iggy Azalea will not be performing as scheduled at Pittsburgh Pride this year after several groups including the Gay, Lesbian & Straight Education Network (GLSEN) warned they would boycott the event if Azalea was allowed to perform at an LGBT celebration hosted by the Delta Foundation of Pittsburgh.
City Council President Bruce Kraus also supported the boycott.
Protest against Azalea's inclusion was based on a number of racist and homophobic tweets the rapper published several years ago before she was famous.
RELATED: Iggy Azalea: I'm Not a Lame Person Pretending to Be Gay…
Azalea announced she was dropping out on Twitter, writing:
"I am a firm believer in equality. Unfortunately, in the past as a young person, I used workds I should not have. The last thing I want is for something so carelessly said to be interpreted as reflective of my character. I meant no harm and deeply regret ever uttering those words. As an adult I would never use them because I understand they play a detrimental role in the fight for issues that I do truly believe in."
A message to Pittsburgh pic.twitter.com/Jm6ZyX0Xyc

— IGGY AZALEA (@IGGYAZALEA) June 9, 2015