Australian Prime Minister Tony Abbott under pressure to resist calls for same-sex marriage: "The latest salvo was fired by 38 religious leaders representing major traditions who have written to the prime minister expressing ;grave concerns' about a renewed push to change the Marriage Act."

Former President George W. Bush pocketed $100,000 for speaking at a homeless shelter.
Speaking of 43, former Defense Secretary Donald Rumsfeld says Bush's vision of a democratic Iraq was unrealistic: "The idea that we could fashion a democracy in Iraq seemed to me unrealistic. I was concerned about it when I first heard those words."

Republican Presidential candidate and bachelor Senator from South Carolina Lindsey Graham on who would be First Lady if he were elected: "Well, I've got a sister. She could play that role if necessary. I've got a lot of friends. We'll have a rotating first lady."

Pedro González Zerolo, an LGBT rights activist who helped get same-sex marriage legalized in Spain, has passed away from pancreatic cancer at the age of 55.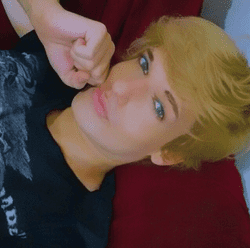 A young Brazilian man known as the 'human Ken doll', who spent over $60,000 on plastic surgery to look like the famed Mattel doll, has died at 20 of Leukemia.

Tom Daley had a wardrobe malfunction that involved a kilt.

One Direction and Zayn Malik are up for the same Teen Choice Award. Awkward.

Bomb threat clears out the White House press briefing room along with rooms at the Capitol.

Chris Pratt says his penis is happier since he got in action-movie-star shape.

Meet Mama C, your new favorite 60-year-old dancer.

Swedish footballer gets red card for calling opponent gay.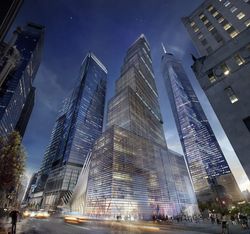 Justin Bieber's abs made a cameo at Kanye West's birthday party.

Larry Kramer posts to Facebook, says that the state of AIDS research in the U.S. is a "demoralized, non-functioning mess": "Red tape, red tape, red tape is killing more people than any AIDS treatments are saving."

Brian Williams probably won't be returning to NBC Nightly News.

The AMA says there is no valid medical reason for a ban on trans service-members in the military.

Will Apple Music just be 'meh'?
Design for 2 World Trade Center revealed. What do you think?