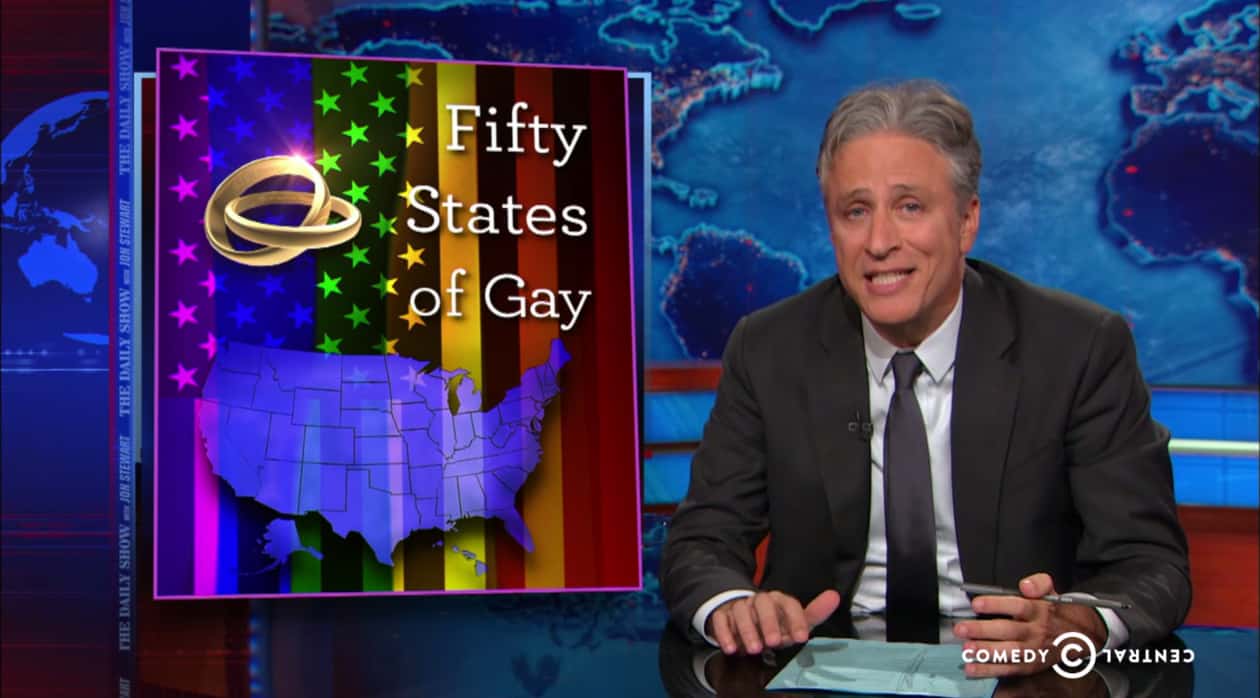 On Monday night's The Daily Show, host Jon Stewart was positively giddy about the Supreme Court's rulings last week supporting healthcare, fair housing and, of course, marriage equality.
Stewart said, "Traditionally victimized communities [were] granted the legal dignity that had been denied them so many years–truly a moment of joy." Of course, many high-profile Republicans felt differently. A fact Stewart couldn't ignore. Parodying what an aide might have said to right-wing-nut Ted Cruz, Stewart joked, "The insurance exchanges remain open sir and committed same-sex couples can form life-long, society-stabilizing, legally-recognized bonds. Truly, Vldemort has risen. And the living will envy the dead."
Justice Antonin Scalia's 'get off my lawn' dissent from the Court's decision legalizing same-sex marriage was also squarely in Stewart's cross-hares. Friday was truly a terrible. horrible, no good, very bad day for Scalia (whom we shall now refer to as 'The Human Dissentipede').