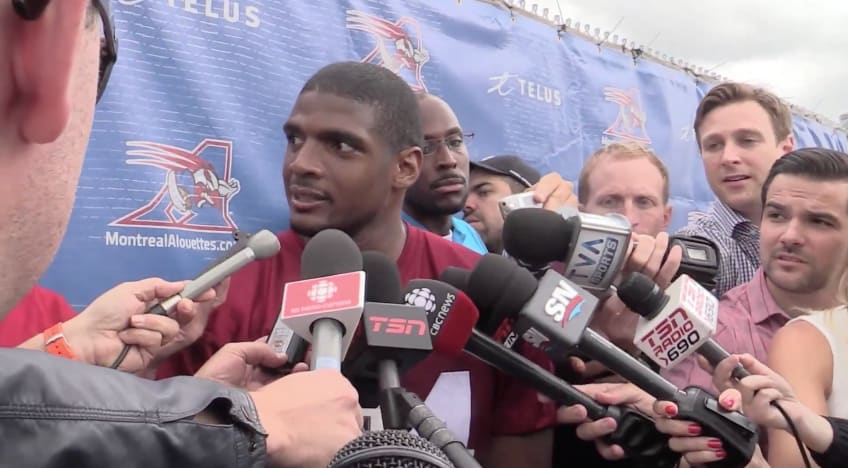 Michael Sam has returned to the Montreal Alouettes CFL team after leaving two weeks ago for "personal reasons." Sam was questioned by the media when he returned about his reasons for leaving. Sam would only say:
"For personal matters like I said before…the personal matters are all resolved."
The Montreal Gazette reports in a video that Sam came to camp out of shape.
Said Coach Tom Higgins to the media scrum:
"He needs to one, first get in shape. Go to practice after practice all the time. He will be on the scout team, servicing our offense. And he'll be on all the special teams. He knows he needs to work hard to get into shape. He's here to practice and to earn the trust of his teammates. So far, so good."
Watch a video report on Sam's return: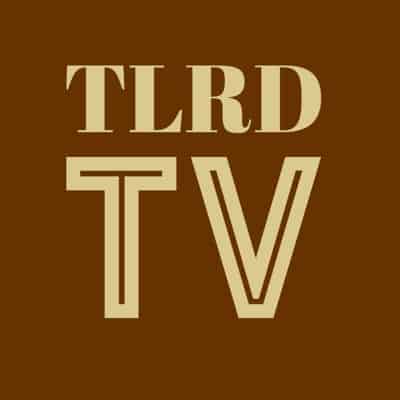 Sam also mentioned (not in the clip) that he was happy about the recent U.S. Supreme Court ruling, the AP reports:
Speaking for just a few minutes, Sam praised last week's U.S. Supreme Court decision legalizing gay marriage and said he hoped to marry someday. Although Sam's public coming-out and his efforts to make the NFL have been cited as a catalyst for Americans' abrupt turnaround on gay rights, he deflected credit to those who have worked on the issue for years.
"I don't think I did anything. … I'm just happy that I can get married and it would be legal," he said, adding that he was focusing on football for now. "It was a historical day and I'm very proud and very happy to be an American right now."