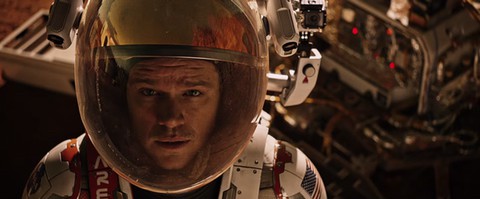 Yesterday, we told you about the first promo for Ridley Scott's upcoming sci-fi thriller that stars Matt Damon as a botanist turned astronaut on a mission to Mars along with crewmates Jessica Chastain, Sebastian Stan, Michael Pena, Kate Mara, and Aleksel Hennie. Today, there is a new trailer for The Martian. Based on the book by Andy Weir, the movie follows Damon's attempt to stay alive on the red planet after he gets left behind during an emergency evacuation.
The trailer is filled with plenty of cheesy lines like, "I'm going to have to science the sh*t out of this", which Damon says to no one in particular when he realizes he's been left for dead on Mars, and "In your face, Neil Armstrong", said during a more celebratory moment.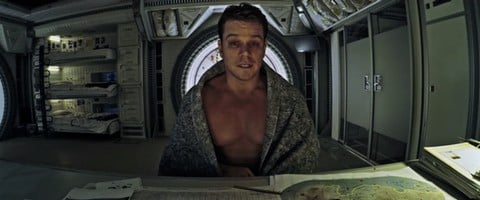 Chiwetel Ejiofor, Kristen Wiig, Sean Bean and Jeff Daniels also star in the film, which hits theaters around Thanksgiving.
Watch the first trailer, below: