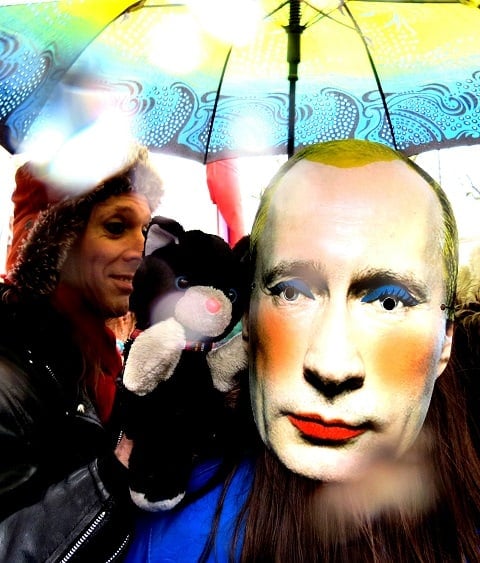 New Music is brought to you by Deadly Music! which covers mostly indie, alternative, electro pop, post rock and ambient music, with a bit of everything else deadly thrown in for good measure. Most songs reviewed here are available on a Soundcloud playlist, some of them on a Spotify playlist….both of which are embedded at the end of this post.
---
Less Than Worse – "Vladimirs Putin His Dress On"
Making a brand of shouty pop punk, Less Than Worse are channeling Ian Dury while paying respect to the ghost of Captain Beefheart.
Probably NSFW, their new single "Vladimirs Putin His Dress On", taken from their forthcoming debut LP Iain Hunters Chip Shop Riot, will be released via End Of The Trail Records.
As Tom Robinson rightly pointed out, "'Homophobia – shove it up your arse – brilliant lyric.'"
Also concluding with "Homophobia – shove it up your jacksie."
---
Bubblegum Hero – "Glitch"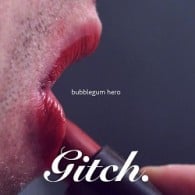 Probably also NSFW is Bubblegum Hero, aka Canadian brothers Dolph and Dwayne Weston.
Formerly of Toronto punk act Korean Drama, their first single "Glitch" is one minute of post pop glitch punk and the perfect amalgamation of Parquet Courts, Sigue Sigue Sputnik and glam rock.
Apparently the lads aim "to make you comfortable with discomfort and make you stop referring to your hack friends as artists".
https://youtu.be/7WxepyZn8h8
---
Twin Hidden – "A Berry Bursts"
Twin Hidden – aka English duo Matthew Shribman and Sam Lea – make glitchy, multi-layered happy-clappy indie pop influenced by Everything Everything, Sin Fang Bous and Sufjan Stevens.
Following on from the brilliant, ethereal debut single "Join Hands", "A Berry Bursts" is an outrageously poppy earworm that comes on like Sigur Ros on Með suð í eyrum við spilum endalaust.
---
Fever Dream – "Nightcrawling"
Fever Dream is a shoegaze / post punk / noise pop trio from London, England for fans of the likes of my bloody valentine, The Pains of Being Pure at Heart, Echodrone, Ummagma and Seasurfer.
Taken from the album Moyamoya, have a look at the video for album track "Nightcrawling".
---
Spirit Choir – "By Myself"
Spirit Choir is a rather magnificent low-fi dreampop/shoegaze outfit from Buffalo, New York.
Just out is the low-fi moanfest "By Myself", a song so introspective it would not be out of place on an early Jesus and Mary Chain b-side.
---
Spotify Playlist
Soundcloud Playlist
(Image of Vladimir Putin via Wikimedia Commons)