Shepard Fairey, the artist behind Obama's iconic "Hope" poster, says he's run out of hope for the president. "Obama has had a really tough time, but there have been a lot of things that he's compromised on that I never would have expected…I'm not giving him a pass for not being more courageous, but I do think the entire system needs an overhaul and taking money out of politics would be a really good first step."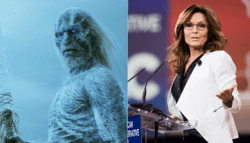 Ukraine's second-ever gay pride parade has been reportedly canceled over safety concerns. 

 Game of Thrones favorites meet their D.C. matches. 

 Fifty Shades of Grey author E.L. James to pen new book from Christian Grey's perspective. 

 Has Nicki Minaj called off her engagement to Meek Mill? 

 Supreme Court rules in favor of Muslim woman who sued Abercrombie & Fitch for job discrimination after she was denied a sales job because she wore a head scarf for religious reasons. 

 The new video game Cobra Club is all about that D. 

 Bernie Sanders asked on Meet the Press about his 1972 essay on fantasy rape.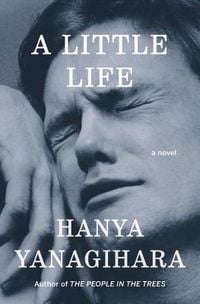 Towleroad's book critic Garth Greenwell on why Hanya Yanagihara's A Little Life is the great gay novel we've been waiting for. "Just as Yanagihara's characters challenge conventional categories of gay identity, so A Little Life avoids the familiar narratives of gay fiction. Yanagihara approaches the collective traumas that have so deeply shaped modern gay identity—sickness and discrimination—obliquely, avoiding the conventions of the coming-out narrative or the AIDS novel."

 Microsoft's Windows 10 launches July 29. 

 Justin Bieber tells fans "I'm not gay but even if I was that's not an insult" after posting video of him kissing male friend. 

 GLAAD's Director of Programs, Transgender Media Nick Adams applauds Caitlyn Jenner's journey. "For a transgender person to step into the world as his or her authentic self is a moment of tremendous freedom. The world can now see what Caitlyn Jenner has always known, that she is – and always has been – a woman."

 The Jurassic Park franchise's 11 scariest moments, ranked. 

 Headline of the Day: Store Owner Tackles Thief Who Stuffed Assault Rifle Down Pants

 Keke Palmer to star in NBC's live television adaption of Grease.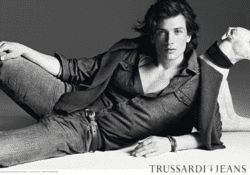 Male model Monday: Matt Clunan.

 Christiano Ronaldo bares his hot, shirtless body in Monaco. 

 New Quinnipiac poll shows Americans would support a pro-equality Supreme Court decision 56-38 percent. 

 Vince Vaughn says Americans should be allowed to carry guns wherever they want, including schools. "Banning guns is like banning forks in an attempt to stop making people fat. Taking away guns, taking away drugs, the booze, it won't rid the world of criminality,"

 Thousands petition Disney to revive Tron 3.