MSNBC launches docuseries celebrating LGBT activists for Pride Month.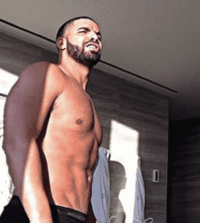 Justin Bieber calls buff shirtless Drake "daddy" on Instagram. 

 Executive director of Mississippi LGBT advocacy group resigns after making anti-trans rant on his Facebook. 

 Jason Collins compares Tony Dungy's homophobia to Donald Sterling's racism. "If you were to ask Tony Dungy if he feels like homophobia is in his level of thinking or if he's homophobic, he'd say no," Collins said. "Well, if you were to ask Donald Sterling if he sees how his comments are racist, he said no, too. Some people don't recognize their own racism, homophobia. His awareness, and people like him, are the problem."

 Caitlyn Jenner's mom Ester tells People "I love her, she's happy. That's all that matters."

 Amanda Bynes emerges after months out of the spotlight.

 Ted Cruz apologizes for Joe Biden joke after death of vice president's son Beau. 

 Queen Elizabeth death rumor spreads following BBC reporter's mistaken Tweet.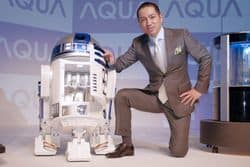 This live-size R2-D2 refrigerator will bring cold blue milk straight to you. 

 Rock climber Meagan Martin has become the first woman to qualify in two back-to-back seasons of American Ninja Warrior. 

 Chris Evans and his brother Scott get cute during brotherly rendition of "Fire and Rain"

 Marvel Studios reportedly wants Charlize Theron as their Carol Danvers in Captain Marvel.

 Newly declared presidential contender Lincoln Chafee is really into the metric system. "People say it's expensive, but the economic benefits outweigh the cost of changing the signs and the light … I think the chambers of commerce, the scientific community, the defense on metric, they'd agree with that."

 First trailer for Macbeth starring Michael Fassbender released. 

 Stephen Hawking says he would consider assisted suicide if he were in great pain or felt as if he had "nothing more to contribute and was just a burden."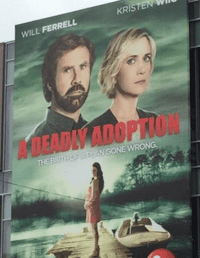 Right-wing nut warns the nation "may not survive" Caitlyn Jenner's transition. 

 Will Ferrell and Kristen Wiig's secret Lifetime Movie A Deadly Adoption will air later this month. 

 RuPaul talks last year's "she-mail" controversy on Drag Race, says he wouldn't have changed the name if it was up to him."Our intention was always coming from a place of love. On paper, you cannot read intention, so it was actually hurtful. First of all, drag is dangerous. We are making fun of everything. But when someone doesn't get the joke or feels offended by it, it's a lose-lose situation, because you can't explain a joke. It isn't funny if you explain it."

 The 4chan trolls behind the campaign to strip Caitlyn Jenner of her Olympic medal. 

 Meet the cast of the unauthorized Full House Lifetime story.