> Harvery Fierstein to get star on Hollywood Walk of Fame.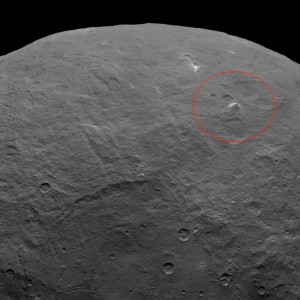 > NASA spots "pyramid" looking peak on the surface of dwarf planet Ceres: "curioser and curioser." 
> Mike Huckabee wants term limits for Supreme Court justices. 
> A look back the "Newport Sex Scandal of 1919", Franklin D. Roosevelt's so-called anti-gay sex crusade.
> Rachel Maddow might be "really happy" Brian Williams is coming to MSNBC but it seems others at the cable news network might not be so happy.
> Janet Jackson to be honored with a special BET award.
> Sean P. Diddy Combs arrested for assaulting his son's football coach with a kettlebell.
> Not surprisingly, Seth MacFarlane slays at musical impressions.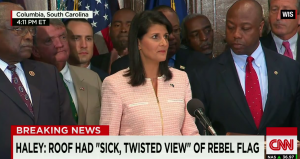 > South Carolina Governor Nikki Haley and conservative legislators come out in favor of removing the confederate battle flag from the state capitol. 
> And confederate flags keep falling elsewhere in the South.
> Ryan Gosling is appalled by Costco's mistreatment of animals.
> Liam Hemsworth reveals a little too much (or maybe not enough) after surfing.
> Independence Day sequel to be titled, Independence Day: Resurgence.
> Teens invent condom that changes color if person has an STI.
> Maya Rudolph has the Rachel Dolezal impression you've been waiting for.
> Gay couples make the crowd go wild at Pride Night at Dodgers Stadium when they end up on the kiss cam.