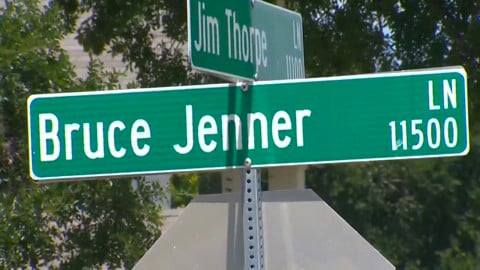 Residents in two Texas cities are considering whether to try to rename streets that bear Bruce Jenner's name now that she has changed it to Caitlyn.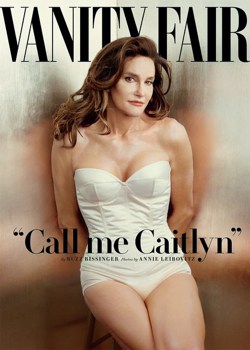 There are Bruce Jenner Lanes in both Austin and El Paso, as well as in Clarksville, Tennessee.
KVUE-TV reports on the situation in Austin:
"Should we put both of them on there? Tape one underneath it?" resident Ray Briggs asked.

While most neighbors say they support Jenner's decision to go by Caitlyn, they hope their street will remain Bruce Jenner Lane since it will be a hassle otherwise.

"We just hope that someone is smart enough to realize all the trouble it's going to cause for regular people if you change the name," said homeowner Ray Briggs.

The City of Austin has a protocol for any requests to change a street name. To begin with, at least half of the residents on the street must approve the change as well as city council.
NBCDFW.com says opinions are similarly divided in El Paso:
Some residents are saying yes, while others think it should remain as is.

"I don't think they should change the name, because the street was named after he was an Olympian, and who he is now doesn't change who he was in the past," said Bianca Duran, who lives on Bruce Jenner Lane.

Either way, officials said the city council would have to get involved, especially since the street has been named Bruce Jenner Lane since 1983.
Watch the reports, below: