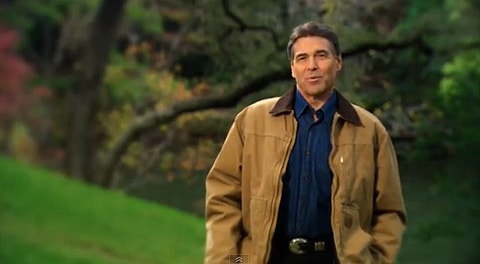 Republican presidential candidate Rick Perry has again apparently flip-flopped on the question of whether he supports the idea of a federal constitutional amendment banning same-sex marriage.
Back in 2011, before he launched his first presidential campaign, Perry said he was fine with New York's decision to legalize same-sex marriage, because it's a states' rights issue. From the Associated Press:
"Our friends in New York six weeks ago passed a statute that said marriage can be between two people of the same sex. And you know what? That's New York, and that's their business, and that's fine with me," he said to applause from several hundred GOP donors in Aspen, Colo. "That is their call. If you believe in the 10th Amendment, stay out of their business."
Then, under intense pressure from social conservatives, Perry reversed his position less than a week later in an interview with the Family Research Council's Tony Perkins. From CNN:
"I probably needed to add a few words after that 'it's fine with me,'" Perry admitted to Perkins Thursday.

And he repeated his commitment to the 10th amendment as well as his conviction that marriage should be between a man and a woman. "It's fine with me that a state is using their sovereign rights to decide an issue. Obviously gay marriage is not fine with me. My stance hasn't changed." …

"To not pass the federal marriage amendment would impinge on Texas and other states not to have marriage forced upon them," Perry said.
Which brings us to this past weekend, when Perry appeared at the Faith and Freedom Coalition's conference in Washington, but unlike other GOP candidates didn't mention same-sex marriage in his speech, according to Real Clear Politics:
In an interview afterward, Perry suggested he would not pursue a constitutional amendment to define marriage as between one man and one woman, should the Supreme Court rule in favor of same-sex marriage.

"My record on traditional marriage is very clear," Perry said. "I don't know how long it's been since we've changed the Constitution of the United States. So, I work with the reality that that is a very, very long process."

Perry added: "I think a more appropriate focus for those of us that are running for the presidency of the United States is to remind people that the next president of the United States could appoint up to three people on the Supreme Court."
This is the type of flip-flopping that would make even Mitt Romney proud, and it conjures memories of Perry's hilarious debate gaffe in which he tried to attack Mittens for changing his position on several issues, but then his back medication apparently got the better of him: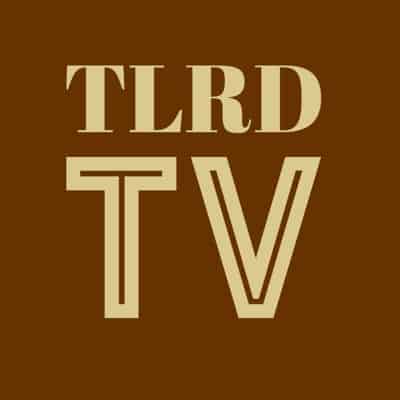 That gaffe was only slightly less memorable than Perry's "oops" moment, or his "Strong" TV ad, in which he declared:
"I'm not ashamed to admit that I'm a Christian, but you don't need to be in the pew every Sunday to know there's something wrong in this country when gays can serve openly in the military but our kids can't openly celebrate Christmas or pray in school," Perry said in the ad. "As president, I'll end Obama's war on religion, and I'll fight against liberal attacks on our religious heritage."
But wait, Perry is also backtracking regarding the imaginary "war on religion." From Real Clear Politics:
Today, Perry does not explicitly disown the ad — but neither does he back it.

"There's nothing that's changed in my belief cycle," Perry told RealClearPolitics. "I happen to think marriage is between one man and one woman, and I do think that there's some real challenges with trying to change socially the structure of our military."

But would Perry say Americans face a "war on religion"?

"I think that religious freedom needs to be protected in this country," he said in response, an implicit "no." "We passed a religious freedom act in Texas in 1999, and I do believe that the Judeo-Christian values that this country was based upon are very much important not only to the history of this country, but the future of this country."
You can watch Perry's original "Strong" TV spot, below: