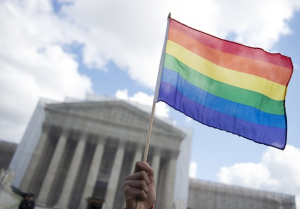 Will today be the day the Supreme Court issues its ruling in Obergefell v. Hodges? No one knows for sure, but here's five reasons why the high court should put June 26, 2015 in the history books:
1. Today marks the two-year anniversary of the court's United States v. Windor decision that struck down part of the Defense of Marriage Act and forced the federal government to recognize same-sex marriages. Today is also the 12-year anniversary of the court's Lawrence v. Texas decision that ruled bans on same-sex sexual activity unconstitutional.
2. This weekend is LGBT Pride in both New York City and San Francisco, two cities instrumental in helping start the LGBT rights movement.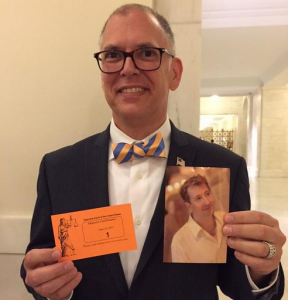 3. Jim Obergefell, the plaintiff at the center of the gay marriage case, has been making a weekly trek to Washington this entire month, lining up outside the Supreme Court at 7 am every Monday and Thursday in anticipation of a ruling.
"I'm in constant motion," he told USA Today earlier this week. "I don't know what city, what state, what time zone I'm in."
This man deserves a break!
4. The right-wing is still huffing and puffing about yesterday's Obamacare ruling. Let's give them another reason to cry into their cornflakes this weekend.
5. I don't know if my body can handle the stress of another three days of waiting. Hurry up SCOTUS!
[photo via Twitter]