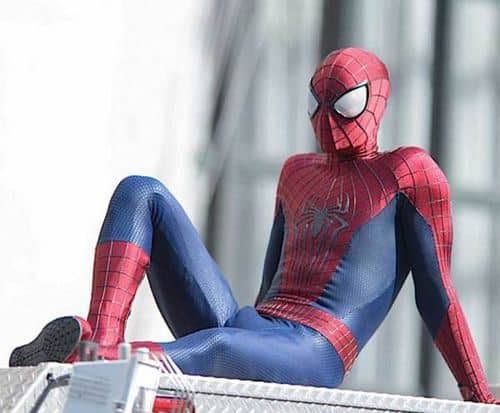 A leaked licensing agreement between Sony and Marvel regarding the web-slinging Spider-Man reveals that the superhero can't be portrayed in film as gay reports Gawker. The agreement surfaced after Sony Pictures was hacked late last year, and reveals that the character is strictly limited to a set of mandatory characterizations, one of which is that he's heterosexual.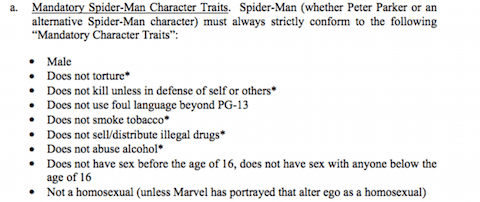 While some classic characterizations of the character make sense, such as being raised by his aunt and uncle and attending college in New York, the agreement reiterates again in a later section that Peter Parker must be "caucasian and heterosexual."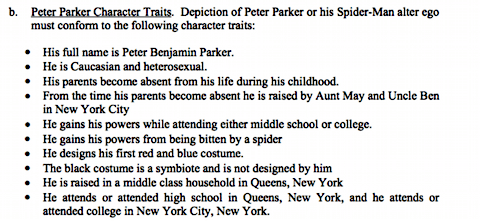 Gawker notes that the contract went into effect in September 2011 shortly after black-latino character Miles Morales donned the famous spider costume in a storyline in the comics. Internet fans campaigned for actor Donald Glover, who provided voiceover work for Miles' character in a cartoon adaptation of the superhero, to take over Andrew Garfield's spot after his final Spider-Man film. However, Sony is considering giving Ender's Game lead Asa Butterfield the part.