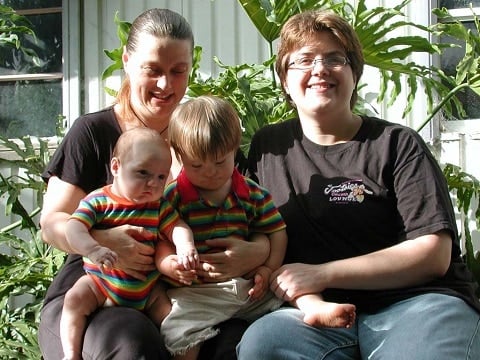 A new University of Colorado Denver study has found that a consensus among scientists affirming same-sex parenting began to emerge by 1990, reports Think Progress.
By assessing a compilation of all the available studies of same-sex parenting and studying the trends and shifts between them, researchers determined that while a consensus on same-sex parenting began to emerge in 1999, by 2000 it was "overwhelming."
It was also found that studies conducted before 1990 "disproportionately focused on same-sex parenthood that occurred following dissolved heterosexual partnerships" and therefore couldn't isolate the effect of having same-sex parents on children from the effects of divorce and separation. As researchers began to control for these factors and focus on children of same-sex couples raised in a stable environment, the differences disappeared resulting in the emerging consensus.
Additionally, the study's authors point out that by taking into account controlling factors such as cultural stigma and legal inequality, a recent re-analysis of Mark Regenurus' study which argued that children of same-sex parents fare worse, actually supports the consensus.
Co-author Jimi Adams also remarked that as new information related to areas like same-sex marriage becomes available, there will be more opportunity to assess outcomes on an equal footing, confirming consensus and and perhaps revealing some new advantages for children of same-sex couples.