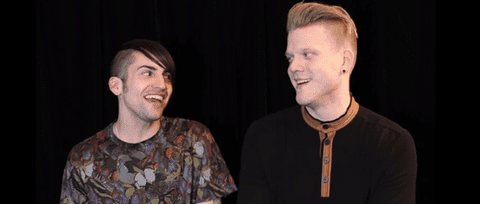 Mitch Grassi and Scott Hoying, who form 2/5 of the a capella group Pentatonix and also collaborate together under the name 'Superfruit', are back with their latest mash-up. This time they're taking hip hop songs like "99 Problems", "Blame It", "Only", and "Anaconda" and giving them a Broadway twist. 
Watch the boys take hip hop all the way to Broadway, AFTER THE JUMP…
You can also watch them cover Beyonce in six minutes and collaborate with Shoshanna Bean.