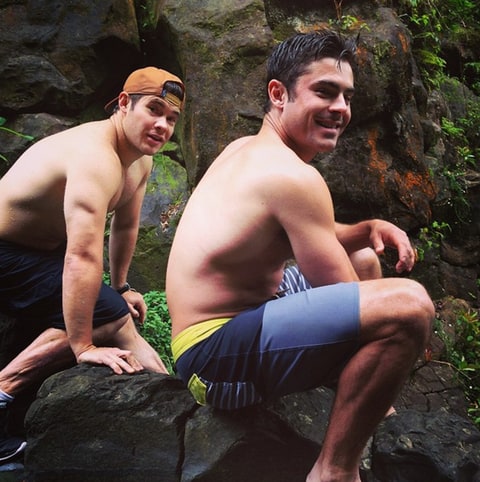 Zac Efron has been known to tease us with his ripped physique both while working and vacationing. Thankfully, he's back at it. Currently filming Mike and Dave Need Wedding Dates in Hawaii, Efron and co-star Adam Devine blew off some steam with a little shirtless waterfall-jumping. Devine shared the above pic on Instagram with the caption:
Heres to me being way more muscular and generally more shredded than my lil bro @zacefron. In our off time we jump off waterfall's and nearly escape death. Nbd. Having so much fun shooting #mikeanddaveneedweddingdates this summer in Hawaii !
Anna Kendrick will also star in the comedy directed by Jake Szymanski.