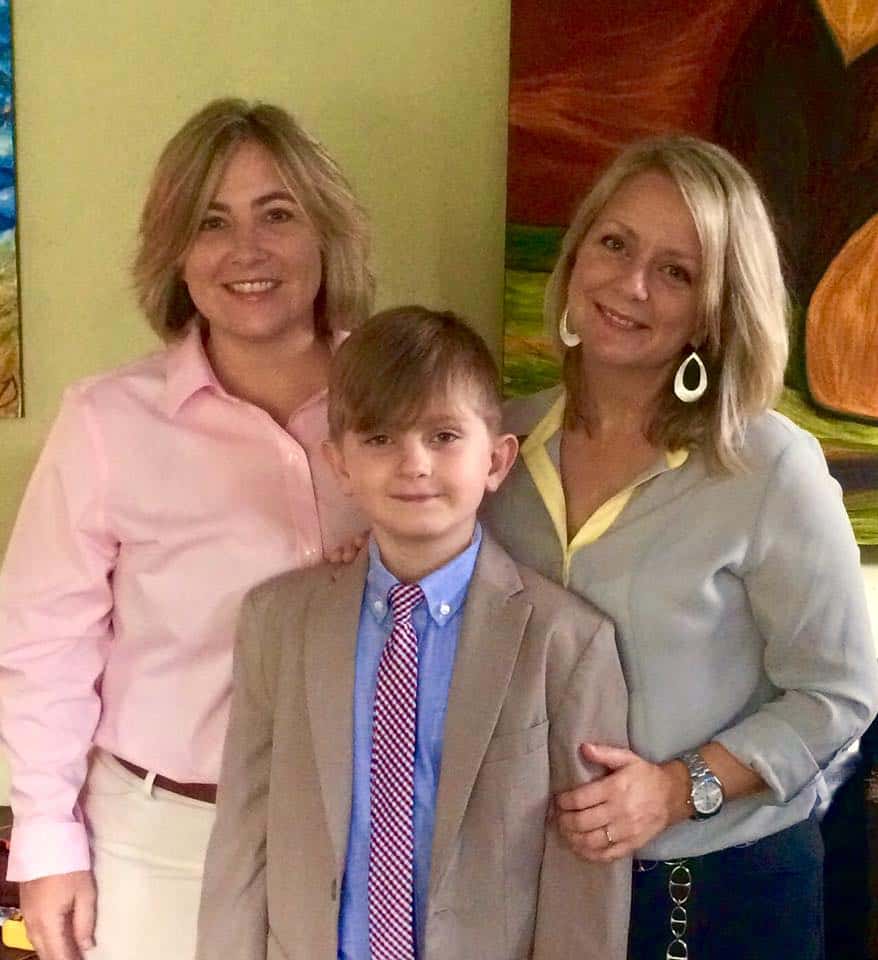 A lesbian Alabama couple put the icing on the cake of their victory over anti-gay Chief Justice Roy Moore this week.
After a four-year fight, Cari Searcy and Kim McKeand, the plaintiffs in Alabama's same-sex marriage case, finalized Searcy's adoption of their 9-year-old son, Khaya Searcy. And to add salt to his wounds, the retired judge who signed off on the paperwork was actually appointed by Moore to oversee the case.
Search and McKeand, who married in California in 2008, first realized Search couldn't be a legal guardian when Khaya had health issues shortly after birth. McKean is Khaya's biological mother, but Searcy has helped raise him since birth.
In 2011, the couple filed a petition seeking to have Searcy adopt Khaya, but both a probate judge and a state appeals court rejected it.
They sued in federal court, which led to a district judge striking down Alabama's same-sex marriage ban in February. But then Moore intervened.
AL.com reports:
But hours before the law legalizing same-sex marriage was to begin, Supreme Court Chief Justice Roy Moore ordered the state's probate judges to withhold same-sex marriage licenses pending the U.S. Supreme Court decision on the matter.

Searcy filed a second lawsuit after Davis indicated he would not give final approval of the adoption until after U.S. Supreme Court case resolved the same-sex marriage issue.

Subsequently, Davis recused himself from the case citing a second lawsuit, and the adoption was put into limbo until Moore could appoint a judge. The U.S. Supreme Court legalized same-sex marriage nationwide last month, striking down any remaining barriers to Searcy's adoption.

In a moment of irony, Chief Justice Moore, one of the nation's most outspoken gay marriage opponents, appointed Reid to oversee the case, clearing the way for Friday's adoption.
After her adoption of Khaya was finalized: Searcy told WKRG-TV:
"It was just a surreal feeling when he said that it's in the best interests of this boy to have two legal parents. I know for me, that's when I just broke down. It was very emotional."
McKeand added:
"I really hope that we've changed a lot of minds and hearts. We try to see the best parents that we can be. We love our child. Community support has been overwhelming. We feel loved, we feel support. You can't really worry about what other people think, and we haven't. Otherwise we would have stopped a long time ago."
Watch the report below.