In today's "sore loser" news, two new anti-gay ballot initiative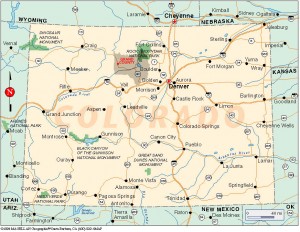 s were filed in Colorado Thursday.
The first would redefine all Coloradan gay marriages as civil unions; the second would allow a special contractor to be hired in the cases of wedding-related businesses owned by people who object to gay marriage.

The Denver Post reports that both of the two questions were filed by Gene Straub and D'Arcy Straub (a lawyer) from Littleton, CO. Neither could be reached for comment by the Post.
Speaking with the Post, State Rep. Dominick Moreno, D-Commerce City, expressed his ire for the initiatives, calling them "mean-spirited, vague and poorly written." He went on to assure people that the proposals (especially the one regarding marriages) pose little threat. Said Moreno: "I think this is more of a political statement than anything…You can't override the Supreme Court, especially at the state level."