Ellen Page will play US Marine Corps Lance Corporal Leslie Mantz in the upcoming indie feature Lioness abut the real-life marine's service in the Middle East and her struggles with being gay in the military.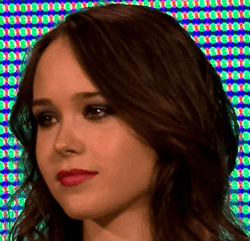 From The Hollywood Reporter:
Martz was sent to Afghanistan as a leader of a Female Engagement Team and tasked with the dual mandate of gaining the trust of Afghan women by equipping them with necessary skills for independence but also secretly extracting information from them about their Taliban husbands.
The soldier, who now lives in San Diego, was waging a personal war on several fronts. She was hiding the fact that was she was a gay woman in the military and on top of that found herself torn between the desire to prove herself and her superiors and the allegiance she developed toward the women and children whose strength and courage she grew to admire
Rosalind Ross, one of the writers of the El Rey Network's action series Matador, penned the script. She will also act as a producer.
Page came out in an emotional speech in February, 2014.