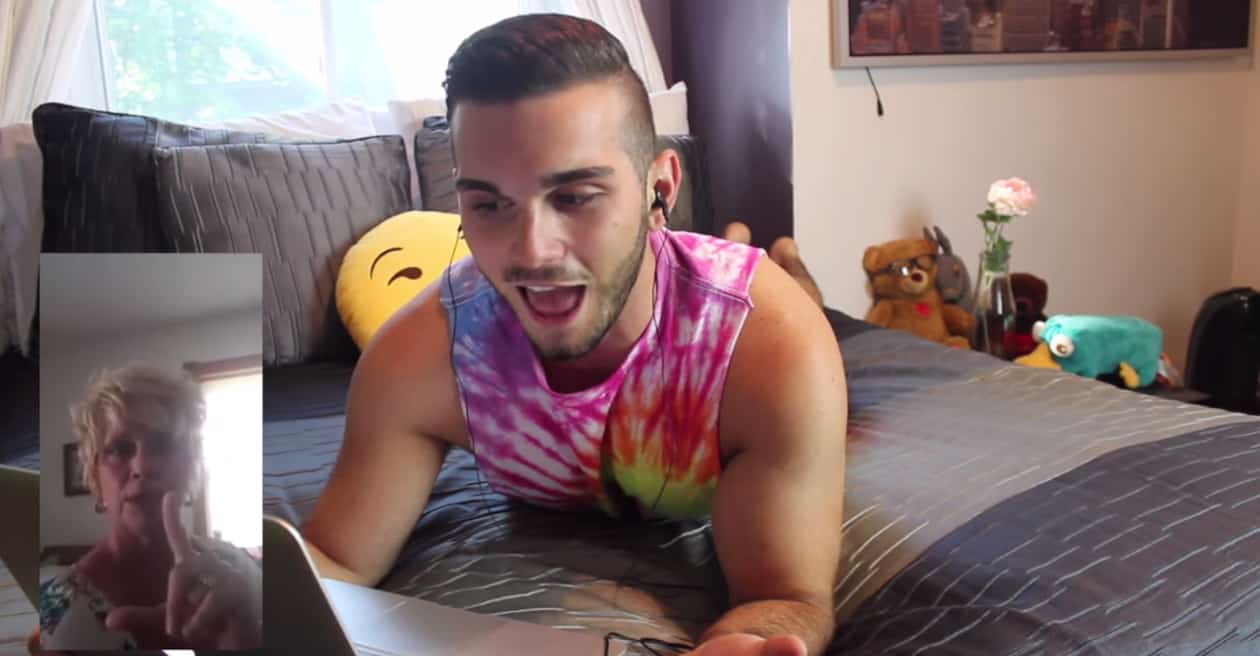 In a new video posted late last week, Gay YouTubers react to the now-infamous video of a crazy Christian lady losing it over SCOTUS' gay marriage ruling. Their reactions perfectly pinpoint what is both hilarious and heartbreaking about the original video.
Arielle Scarcella asks, "Why is she in tears like it's directly effecting her. Is it?" As for Becky Wegner Rommel's quick pivot to a diatribe about Mohammed, PK Creedon says what we all were thinking: "That was out of nowhere."
As for Becky's supposedly representing the Christian community, Creedon and his fiancé Mike are in fact both Christian and have some choice words for Rommel calling out supporters of equality as being somehow less Christian. Mike said, "It's frustrating because you're treating me like less of a human being just because you don't live the same life I live."
While Becky's rant highlights the crazy beliefs of fundamentalist wing-nuts it's also unintentionally hilarious. Becky's video is "the type of video that makes you feel fabulous, just for doing you," as Mike Rizzi points out.
Watch these gay YouTubers share their priceless reactions to Becky's insanity, below:
https://www.youtube.com/watch?v=IqnxSbELGGM