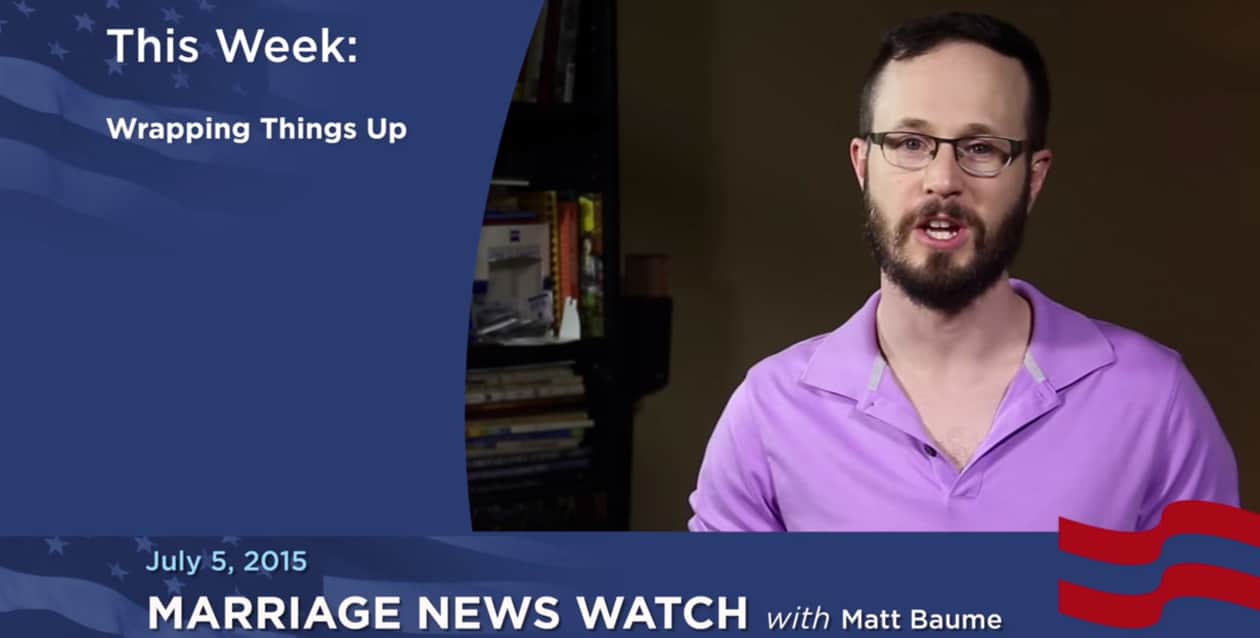 Matt Baume and his weekly vlog "Marriage News Watch" are saying goodbye.
Following the Supreme Court's ruling in Obergefell v. Hodges that legalized same-sex marriage nationwide, Baume decided to wrap up the regular video series in large part because the implementation of same-sex marriage has taken place with only pockets of resistance.
Said Baume,
"There's still going to be a lot of work to do in order to protect equality. But the story of marriage is changing from something we're fighting to achieve to something we're actually living. That's why as of this week I'm wrapping up Marriage News Watch."
Baume will still be around on his own YouTube channel and AFER's YouTube channel will stay in-tact so viewers can still have access to the many videos they have online including their broadcast of Dustin Lance Black's play 8, about the fight for marriage equality in California.
Watch Baume's farewell video for Marriage News Watch below: