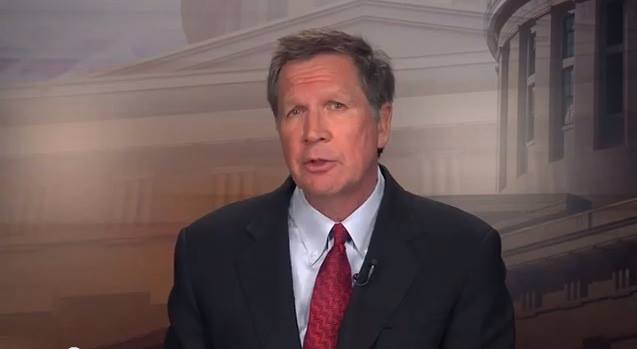 In an ironic twist, one of the defendants in Obergefell v. Hodges gave a Bible reading at a gay wedding on Thursday. The ceremony was also attended by a prominent Republican presidential hopeful who opposes same-sex marriage.
Rick Hodges (below right), head of Ohio's Department of Health, delivered the reading from the Book of Mark at the wedding of Steve George and Jeff Gatwood.
From Cleveland.com: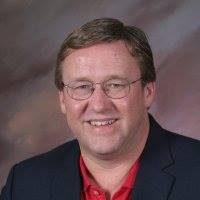 "Steve's been my friend for 25 years, and I am looking forward to celebrating with him," Hodges said by telephone shortly before the ceremony began. …
Asked about the irony of being a defendant on the opposite side of the marriage equality debate one week and a reader at a gay wedding the next, Hodges told the Northeast Ohio Media Group there was no conflict with his personal beliefs.
"I love my friend," he said.
Also attending the wedding was Ohio Republican Gov. John Kasich (above), who opposes same-sex marriage and plans to announce his candidacy for president this month. Kasich told CNN back in April that he planned to attend the wedding:
"Just because you're opposed to something doesn't mean you don't care about your friends, other human beings. My friend knows how I feel about the issue, but I'm not here to have a war with him. I care about my friend, so it's pretty simple for me. I don't need to be making big statements about any of this. I'm not going to change my position on it. We'll see what the court does, but look, it's pretty simple. I care about him, he cares about me, he invited me to something, I'm going to go do it. It's not that complicated."
Here's the Bible passage read by Hodges at the wedding:
And one of the scribes came, and having heard them reasoning together, and perceiving that he had answered them well, asked him, 'Which is the first commandment of all?'
And Jesus answered him, The first of all the commandments is, Hear, O Israel; the Lord our God is one Lord:
And thou shalt love the Lord thy God with all thy heart, and wish all thy soul, and with all thy mind, and with all thy strength: this is the first commandment.
And the second is like, namely this, Thou shalt love thy neighbor as thyself. There is none other commandment greater than these.