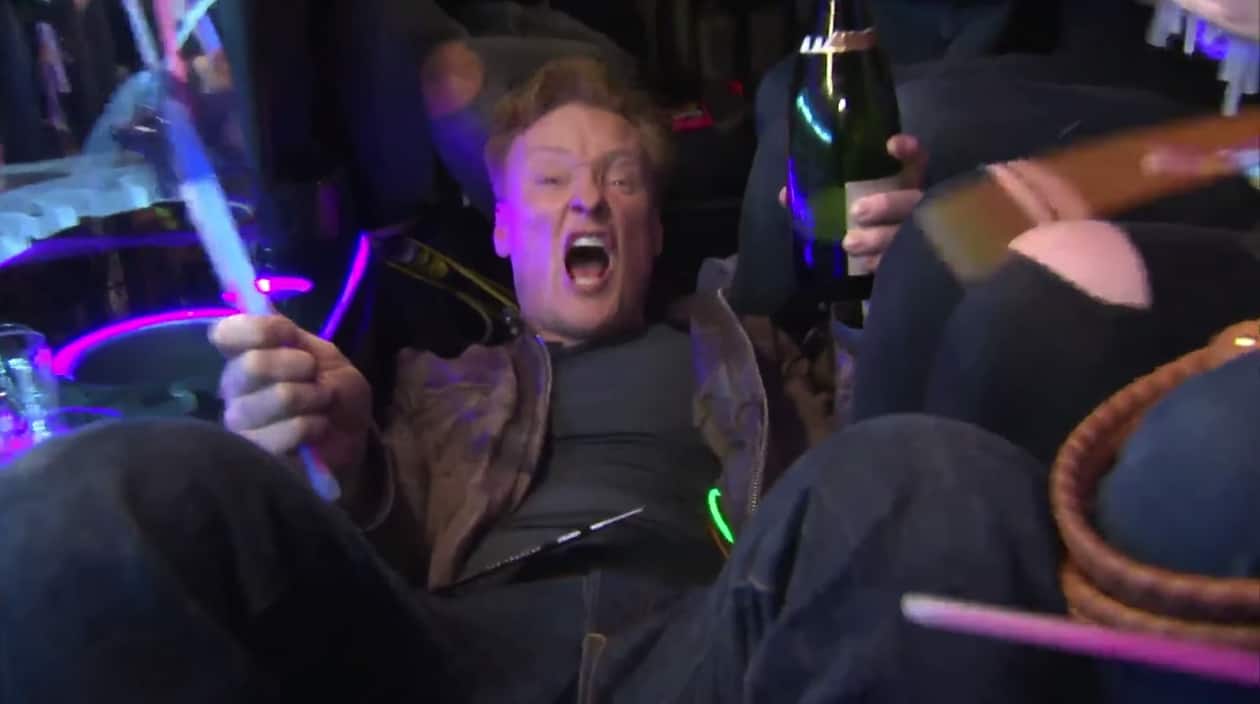 Late night host Conan O'Brien decided to tag along with the ladies from his office as they attended a midnight showing of the stripper sequel Magic Mike XXL to discover what all the fuss was about.
The evening started with Conan busting some of his own stripper moves…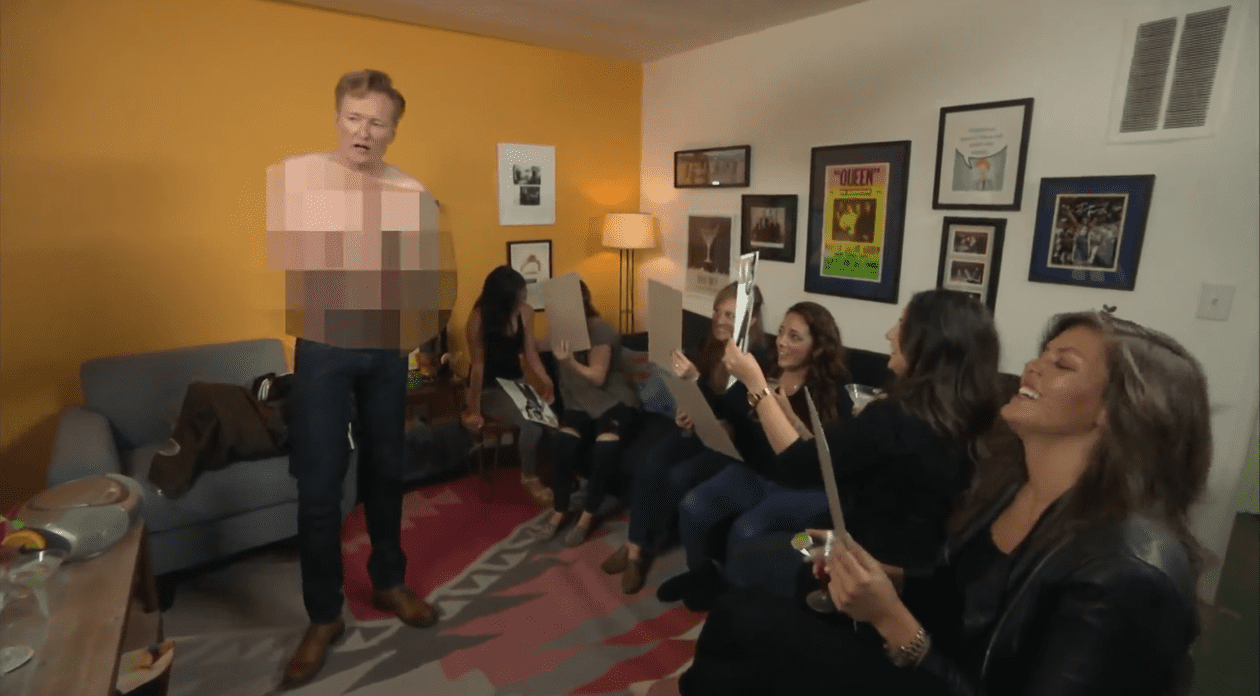 …which the ladies didn't care for.
The gang then rode in a limo, drank champagne and headed to dinner at a restaurant named Big Wangs and drank booty juice.
Conan also had some colorful commentary on some of the film's stills that show off its stars' assets. Of Joe Manganiello Conan said, "I know him well enough to know he doesn't look like this in real life." As for Kevin Nash, he quipped, "He looks like a lumberjack that's off his meds."
Watch as Conan takes in all the stripping splendor and be sure to wait til the end for a special Joe Manganiello plot twist: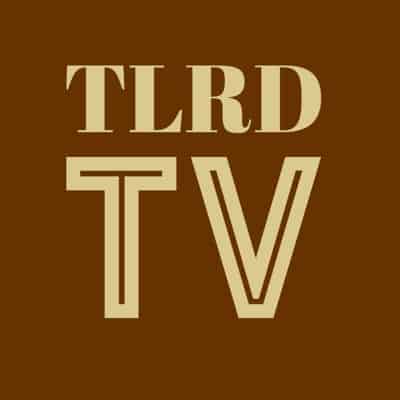 In case you missed it, be sure to check out Towleroad's review of Magic Mike XXL.