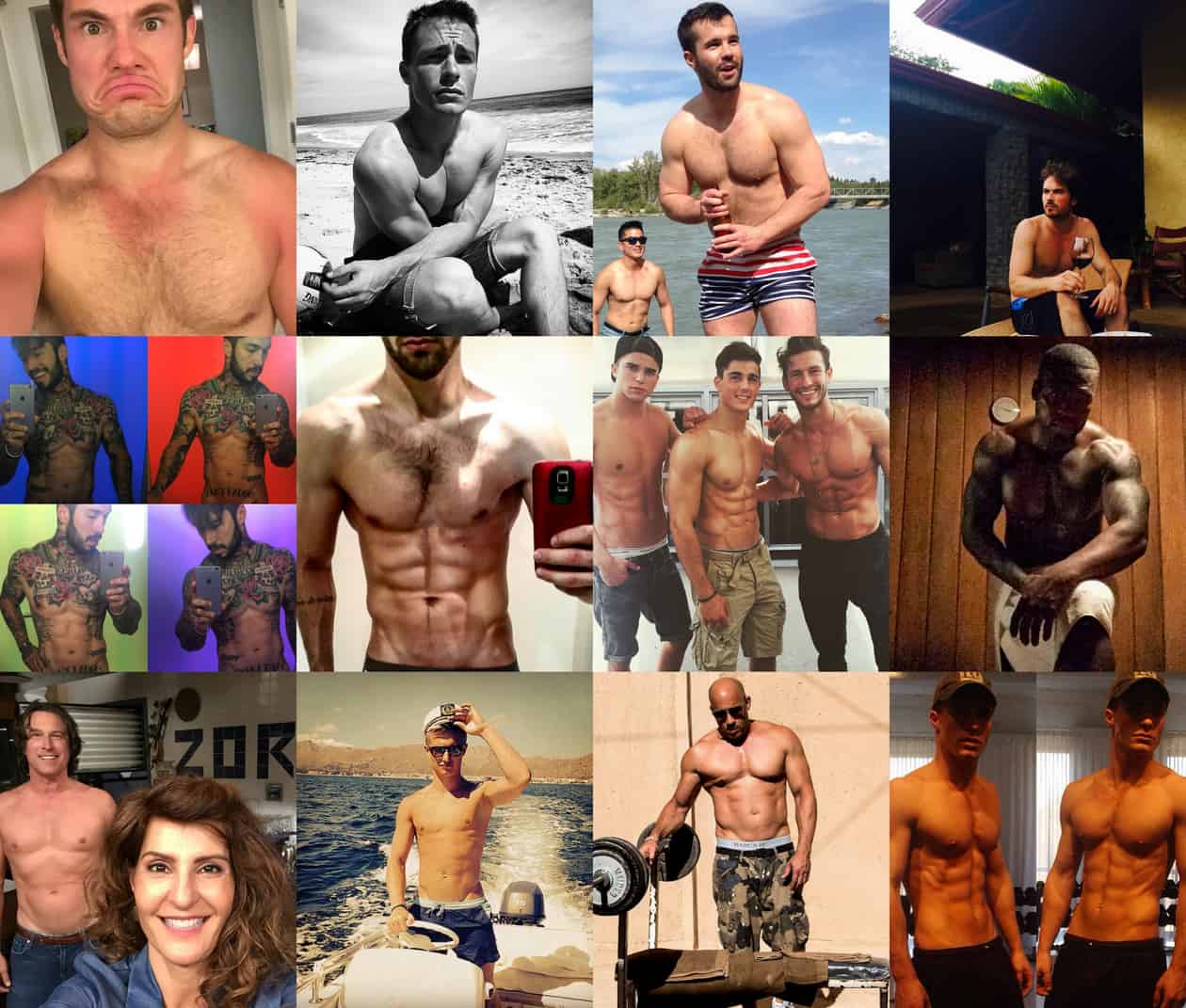 We love Instagram. We also love shirtless selfies. Ergo, we created a round-up of the best shirtless selfies from male celebrities on Instagram posted in the month of June.
Take a peek below and tell us which is your favorite.
Have a hot Instagram we should be following? Email us at tips@towleroad.com.
https://instagram.com/p/4hJbvVwct5/?taken-by=andybovine
https://instagram.com/p/4Hqpm0PuT5/?taken-by=pietroboselli
https://instagram.com/p/4fAWsKvwmb/?taken-by=jacklaugher
https://instagram.com/p/4FW3tmtC3k/?taken-by=bobsleighsimon
https://instagram.com/p/4bTYjJtlzx/?taken-by=mminskyy
https://instagram.com/p/4YTTtPkNnq/?taken-by=niavardalos
https://instagram.com/p/3gxluKqJ41/?taken-by=iansomerhalder
https://instagram.com/p/4Dhs5AjTEg/?taken-by=coltonlhaynes
https://instagram.com/p/4BGMhbsL27/?taken-by=50cent
https://instagram.com/p/34xiOwGWEG/?taken-by=ryanaguzman
https://instagram.com/p/3zzwqImPvD/?taken-by=vindiesel
https://instagram.com/p/4iqh-ajTB_/?taken-by=coltonlhaynes