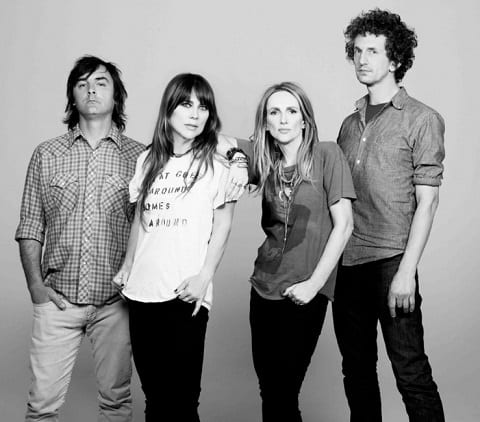 New Music is brought to you by Deadly Music! which covers mostly indie, alternative, electro pop, post rock and ambient music, with a bit of everything else deadly thrown in for good measure.
Most songs reviewed here are available on a Soundcloud playlist, some of them on Spotify.
---
Veruca Salt – Ghost Notes
Best avoided as reunions often are, the first Veruca Salt (above) album with founding member Nina Gordon since 1997's Eight Arms to Hold You happily defies expectations.
Following the departure of Gordon in 1998 and numerous new lineups, the band announced the official reunion of the original four members back in 2103
Opening with possibly autobiographical "The Gospel According to Saint Me," a tightly produced track with a classic Veruca Salt sound, the album carries on efficiently without doing anything more than fans would expect, in fact coming on like an immediate follow-up to Eight Arms…
Past lineup changes resulted in diminishing return so it makes sense that the original quartet would aim for those dizzy heights.
Occasionally over 14 tracks the album becomes repetitive and relies on by-the-numbers 90s indie rock slow-burn rock-outs.
However, while not reaching the glories of sonic grandchildren Speedy Ortiz, the band refrain from doing a Pixies self-parody.
You get the sense this is a reunion for the right reasons – an ache to make up for lost time and (reportedly) seriously fractured relationships.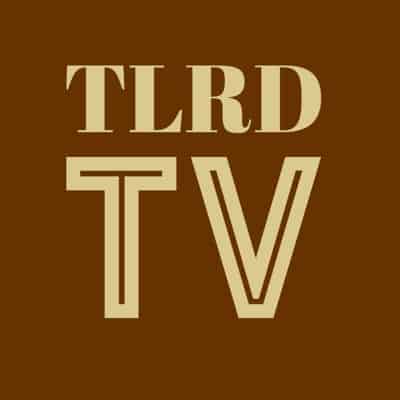 ---
Elika – "Closer"
Brooklyn-based trio Elika, originally duo Evagelia Maravelias and Brian Wenckebach, has since expanded into a quartet with the addition of Khaya Lou and Andrew Kwasny, allowing them to add a new layer to their heavy shoegaze / dreampop sound.
New track "Closer" starts with a washed out guitar and airy vocals that we've come to expect of the genre but at the halfway mark erupts into a shoegaze fury worthy of label Saint Marie Records.
A pulsing, delicate, dreamy effort, "Closer" is highly recommended for fans of The History of Colour TV, Seasurfer, The Cranberries and M83.
---
BLiNDNESS – "Serves Me Right"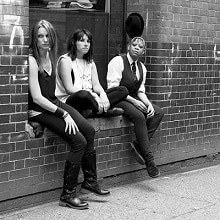 Also on go-to shoegaze / dreampop label Saint Marie Records comes all-girl trio BLiNDNESS.
Formed in 2008, BLiNDNESS features Beth Rettig, Emma Quick and Debbie Smith, the latter being guitarist for 90's bands Curve and Echobelly and Snowpony.
Taking sonic tips from The Jesus and Mary Chain as well as My Bloody Valentine and with the hook sensibility of PJ Harvey, Blindness is a band with a machine gun etiquette, showing "exquisite warmth" in their "seductive dark wave electro pop."
"Serves Me Right," the latest track taken from Twin Peaks-referencing debut album Wrapped In Plastic, may well remind you of JAMC's "Sidewalking" in its glorious sleaziness.
---
Braggers
Braggers is the self-titled debut solo album on Russian Winter Records from Kansas City punk musician Este Leon.
Recommended for fans of classic 70s/early 80s rock acts like The Clash, the eight-track is a jangly punk pop affair.
Standout track White Light could well remind you of Bollock Brothers and The Fall.

---
Slaughter Beach – "Spinning Globe"
Slaughter Beach is a new young Danish trio making dreamy indie pop.
With a hazy, laid back, summery vibe, Slaughter Beach have garnered much praise from the likes of NME and Line of Best Fit.
The lads recently made their live debut in Gothenburg, Sweden, and followed up playing at Canadian Music Week in Toronto. They're also set to appear at Roskilde Festival this summer.
Have a listen to Spinning Globe below.
https://soundcloud.com/brilliance/slaughter-beach-spinning-globe