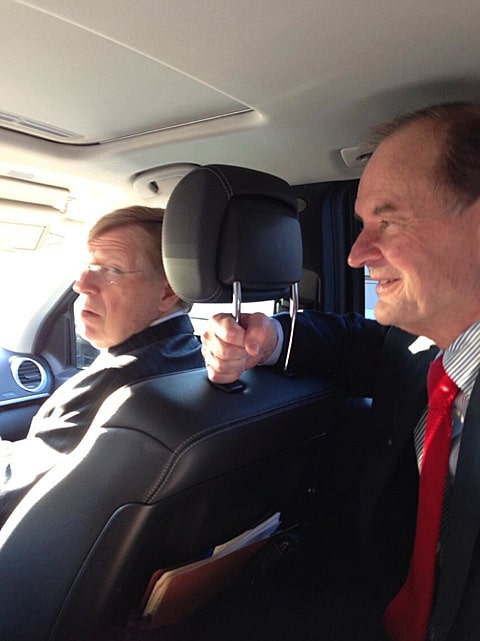 Ted Olson and David Boies, the legal eagles behind the reversal of California's Prop. 8, have come out in favor of new legislation being introduced in Congress tomorrow that would extend non-discrimination protections to all LGBT Americans.
The Equality Act would countermand Republican legislation being floated in Congress that would make it easier for anti-gay foes to discriminate against the LGBT community.
"The introduction of the Equality Act marks a historic moment for our country," Boies and Olson said in a statement provided to POLITICO by the Human Rights Campaign, which is advocating on behalf of the bill. "The patchwork of protections in this country has provided a crazy quilt of laws, threatening the livelihood of many of the same couples who fought so long and so hard to have their marriages recognized. That's why we support the idea of a comprehensive approach to non-discrimination protections that would embrace LGBT people as other groups who are protected by our civil rights laws." […]
Olson is the first prominent Republican to come out in favor of the Equality Act.
"We urge Republicans and Democrats to once again come together to support this important legislation that provides the same protections to LGBT people as other Americans," the two attorneys added.
Human Rights Campaign released to POLITICO a poll the group commissioned that showed that 64 percent of Republicans favor "protecting gay, lesbian, bisexual, and transgender people from discrimination in employment." Among white millennials, support for such protections was 86 percent, with 65 percent saying they are less likely to support a candidate who does not favor them.
No major Democratic candidates for president have yet to endorse the Equality Act.
HRC President Chad Griffin spoke with MSNBC's Andrea Mitchell earlier today about the need to enact anti-discrimination protections for LGBT citizens.