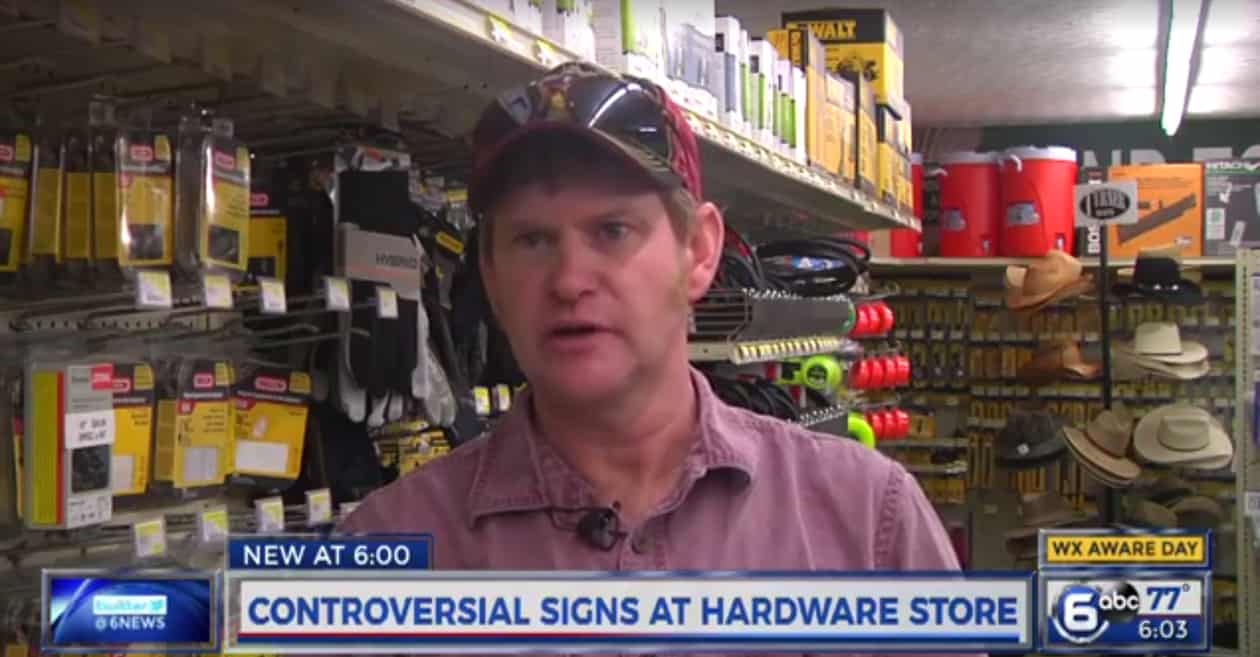 Yesterday, we told you about a Tennessee hardware store owner who posted a sign in his store's window that read, "NO GAYS ALLOWED." The owner posted that sign to voice his displeasure over the Supreme Court's ruling legalizing same-sex marriage nationwide. Now we are getting an up close look at the person behind the hate.
In an interview with local TV station WATE, Jeff Amyx of Amyx Hardware defended his sign despite the backlash he received over its posting. Amyx said that, "People [were] calling and threatening me. Telling me I would regret this." But he added, "No I'll never regret this."
Amyx also elaborated on why he put the sign up in the first place:
"The reason I put up the sign is to let the homosexual people know that there are Christian people that are willing to take a stand."
On Tuesday, Amyx replaced the original "NO GAYS ALLOWED SIGN" with one that reads, "We reserve the right to refuse service to anyone who would violate our rights of freedom of speech and freedom of religion."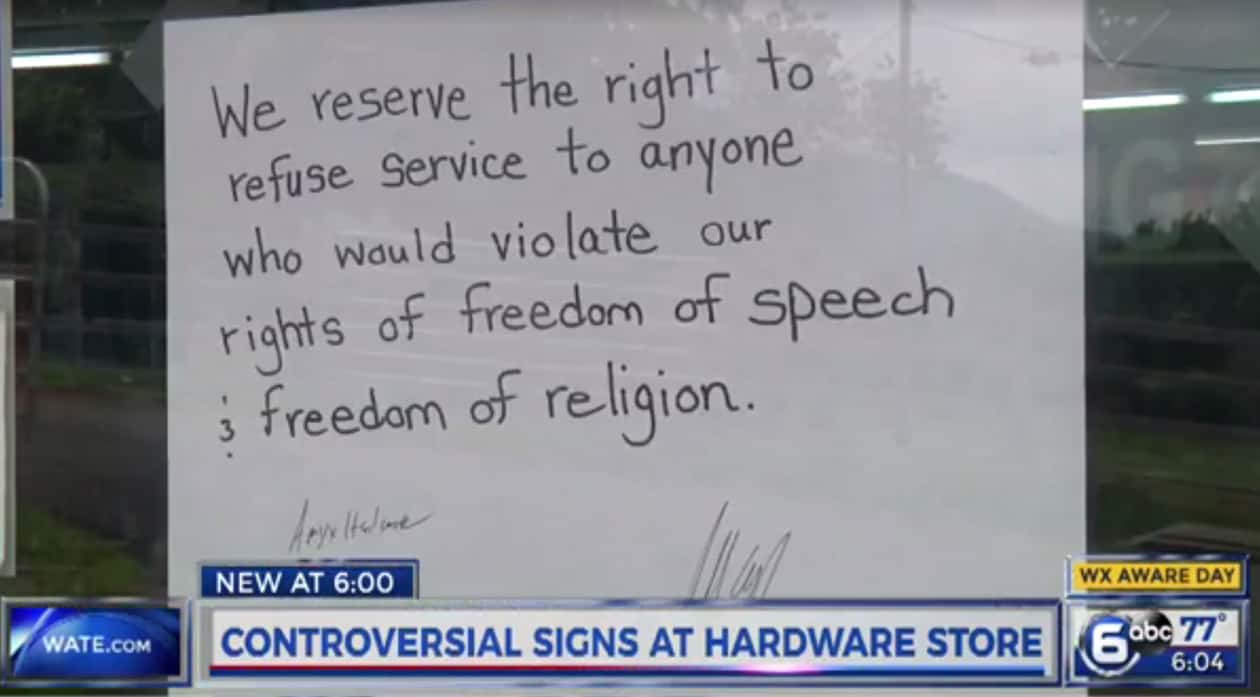 The new sign also bears Amyx's signature. Amyx explains the reason for the change was that, "People told me I ought to do it a little bit more, make it a little nicer because I'm a very blunt person."
Amyx insists his message is not intended to direct hate towards the LGBT community. "I don't hate people. It's not the people I hate, it's the sin that I hate," he said. And if a gay customer were to come into his store and if he somehow magically knew that this person was gay (something which he couldn't reasonably ascertain unless he asked the customer about his or her sexual orientation), he says he might "preach to [them] a little while."
The new sign at Amyx hardware will reportedly stay up "Until they tell me it is illegal to have my freedom of speech and to my freedom of religion", according to Amyx.
The New Civil Rights Movement adds that many in the community have been less than enthusiastic about Amyx's sign:
The community quickly retaliated against the storeowner on social media. The company's page on Yellow Pages is now filled with one star reviews and cheeky comments such as, "Tried ordering saloon doors for a remodel job. Owner said he didn't sell doors that swung both ways," and "I went in and asked for a stopcock and a reamer. They threw me out!" A boycott page has also been set up on Facebook.
Watch the interview from WATE with Amyx below: