The Episcopal Church is planning to vote late this afternoon in Salt Lake City on whether it will allow gay couples to marry in churches, the AP reports: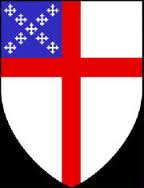 The proposal would eliminate gender-specific language from church laws on marriage so that same-sex couples could have religious weddings. Members of the clergy could still decline to perform the ceremonies.
The Episcopal Church, with nearly 1.9 million members, has included many of the Founding Fathers and presidents.
Among mainline Protestant groups, only the United Church of Christ and the Presbyterian Church (U.S.A.), both of which are smaller than the Episcopal Church, allow same-sex weddings in all their congregations.
Stay tuned for developments….